Me and fitness go way back to the year
I started my period
. Like with most---if not all---teenage girls, it was an awkward and confusing time evolving from "girl" to "woman." One of my favorite bodily changes to adjust to?
My metabolism
. Unforeseen and unwelcome, I quickly bloated and gained until I went from a size 6 to a size 14---all in one year. I wasn't so crazy about this
"period" stuff
. Least of all because it was
gross
. My self-esteem hit an all-time low, only exacerbated by being the victim of bullying about my weight at the hands of my very own family. Well, you know what they say about the bottom. There's no way but up.
So up, I went
. Over the following 6 months, I didn't lose a lot of weight. But I worked out consistently, and slimmed down until I was a "lean and mean" size 6, and so much healthier than when I had been that size before.
relationship problems again
(that has a tendency to happen, doesn't it?). We weren't communicating anymore, and we weren't seeing each other either. We decided it was
best to see other people
, at least for the time being. So fitness moved on to see other people---a lot of other people, after all, my local gym is always occupied during operating hours. And me? Well, I became close with a newborn (and inevitably an infant, and toddler) who had all kinds of fun stuff coming out of all of his orifices. Good times.
Months came and went... Who am I kidding?
Years
. Years came and went... and before I knew it, I had arrived at a point where my son was wanting more time with his dad, and this looked like the perfect opportunity for me and fitness to start seeing each other again (
wink wink!
). It's always humbling to return back to the gym only to discover that you don't just pick up where you left off... but instead feel like you're starting at the beginning all over again. Thank goodness for
muscle memory
, at least. With persistence, I got back to where I had left off, and in much less time than when I first started working out regularly. Now, as a mother of two, I find the most important thing to staying fit as a parent is consistency. And it takes
products I can rely on
to perform optimally to make me comfortable and help me stay fit. That's why, when it's that time of the month, I use
U by Kotex Fitness
. For my solo workouts using the treadmill and weight machines, and for my favorite zumba classes, the reliable performance of the U by Kotex Fitness
tampons and pantyliners
keep me going---always.
You can get a U by Kotex Fitness products at an even better price for a limited time
with this coupon
on Ibotta. So get the coupon, and then head into
your nearest Walgreens
to find your fitness and pick up the U by Kotex Fitness feminine hygiene products that work for you. For more information,
head over to Daily Break
.
Check out our video about U by Kotex Fitness!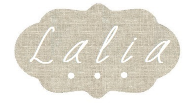 Disclosure: This is a sponsored post. I received product to facilitate the writing of this content, and financial compensation when the links embedded within this post are clicked. All opinions expressed are my own, and were in no way influenced by the brand or any other sources. The post and all photos with the watermark are the property of Found Frolicking, and should not be used or distributed in any way without first receiving permission. Found Frolicking is in no way responsible for prize shipment, but will work with the sponsors in all ways possible to ensure the winner receives their prizes.

Find out how Found Frolicking can help promote YOUR business! If you would like to work with Found Frolicking for a review, giveaway, advertising, or promotion of any other nature, please email Lalia at found.frolicking@gmail.com.