Disclosure: This is not a sponsored post, however, the following content contains affiliate links.
Tea Collection
was born in San Francisco, and like the eclectic city from which it was created, it is inspired by the world. Tea is starting 2017 with their collection
inspired by Down Under
---none other than Australia. We're highlighting only 10 items from the newest collection to inspire your child's wardrobe into 2017 and beyond! Which is your favorite? Let us know in the comments below!
#1. The
Fig Street Chambray Dress
is available from sizes 2 to 12 and features an embroidered eyelet under the collar. Similar to denim, the neutral color and texture makes
this darling dress
perfect throughout the year, and can be worn by itself with sandals (or even sneakers!) or paired with any number of bottoms.
$49.95
#2. Thinking ahead to the warmer weather to come, you have to have the capri leggings from Tea Collection. We're loving these
Capri Leggings in Bubble Gum
! A stunning shade of pink that makes the perfect compliment to almost any outfit. These
Bubble Gum leggings
are a nice pairing to the Fig Street Chambray Dress above, highlighting the matching pink embroidery in the collar. You can find these lovely capri leggings
from sizes 2 to 12
. This versatile style is currently available in five colors: Bubble Gum (as pictured to the right), Yuzu, Soft Peach, Moonlight Blue, and Heritage Blue.
$19.50
#3. With a t-shirt as cute and stylish as the
Whale Then Graphic Tee
, your little citizen is sure to receive compliments all day long.
This cool shirt
is in "Mint Julep," a nice and warm color, wouldn't you say? Bound to become
a warm weather
favorite for boys both great and small! Available from size 2 to 12.
$19.50
#4. Solid colored bottoms---whether they are pants or shorts---are a must-have, as it greatly expands the range of this wardrobe essential. We're digging the earthy color of the
Easy Does It Twill Shorts
in Burnt Khaki, which you can find in sizes from 2 to 12. Although
a bold choice
for the Whale Then Graphic Tee above, we think it's perfect to make the colors of both pieces pop.
These shorts pair well
with so many of the items in the Australian collection, as well as from previous collections. Currently available in three colors: Burnt Khaki (as pictured), Blue Chambray, and Storm Grey.
$29.50
#5.
Cue the "AWW!"
and excuse us while we run to grab up this to-die-for sweater in every size! Meet the
Bellow Baby Sweater
in Coral Pink. You can purchase this sweater in a size as small as 3-6 months and as big as 4T. Can you imagine
this adorable sweater
as matching sibling sets? Priceless! We would be surprised if these don't sell out everywhere quickly, so if you're as in love with it as we are,
grab it before it's gone
.
$49.50
#6. The
Savanna Baby Pants
in Indigo are
a dreamy shade of blue
, and too cute for words! Dare we suggest these as being
the perfect compliment
to the Bellow Baby Sweater? This Baby Girl style is available in sizes starting at 3-6 months and up to 4T.
$35.50
#7. The
Yamba Baby Outfit
in Dusty Blue has adventure written all over it! You can find this Baby Boy style
from size 3-6 months to 4T
. We adore the combination of the dark blue shorts with the peachy fish on a light blue tee. Certainly
an instant favorite
!
$39.50
#8. For the love of plaid! We can't get over the stunning combination of oranges, whites, and blues that comprise the
Cooper Button Baby Hoodie
in Poseidon. We can just picture it on a little boy
for special occasion photos
in a forested setting.
A great choice for every day
wear, too! Available from 3-6 months to 4T.
$39.50
#9. Looking for the perfect gift for an expectant parent? It doesn't get much cuter than the
Born Free Baby Outfit
in Indigo! This
print and pattern combination
is eye-catching, and we love that this
richly colored duo
is gender neutral. Just what anyone could hope for at a baby shower! This set is available in NB to 6-9 months, making it a great choice for new parents, too.
$29.50
#10. Last but not least, what's not to love about the
Puff Baby Outfit in Rose Petal
? Bright and bold, this set is pure girl power. Thanks to the rich blue featuring an
eye-catching pattern
, this outfit is girly without going over the top. You can find
this darling set
in sizes from NB to 6-9 months.
$35.50
Curious about the rest of the collection? You can see everything above and so much more
at Tea Collection
. For a limited time, you can also snag great pieces from the last release by Tea Collection inspired by Japan at prices that are an absolute steal! All sale styles are an additional 25% off at checkout with the code:
25FORYOU
.
Pictured (from left to right): Tsuki Babydoll Dress in Heritage Blue still available in sizes 2 to 5 ($17.95), Shoki Graphic Tee in Thunder available only in sizes 2 and 3 ($14.95), Mashu Plaid Shirt in Olympia and available in sizes 2 and 5 ($21.95), and Kitsune Baby Zip Hoodie in Poinsettia and currently available in 3-6m, 6-12m, 12-18m, and 2T ($41.95)*
*prices are before applying current discount code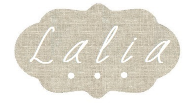 Disclosure: This post contains affiliate links. I did not receive any compensation from the brand mentioned above, or others sources, in relation to this post. However, I will receive a small compensation when purchases are made through these links. All opinions expressed are my own, and were in no way influenced by the brand or any other sources. The post and all photos with the watermark are the property of Found Frolicking, and should not be used or distributed in any way without first receiving permission.

Find out how Found Frolicking can help promote YOUR business! If you would like to work with Found Frolicking for a review, giveaway, advertising, or promotion of any other nature, please email Lalia at found.frolicking@gmail.com.