Disclosure: This content was created in partnership with Nakturnal to offer this giveaway to readers. I received compensation in order to facilitate this review. All thoughts and opinions expressed below are my own. For more information, please refer to the disclosure that can be found at the bottom of this post.
Dear Baby Carrier,
It was love at first sight. I knew at just a glance. It was simply meant to be. Together we were unstoppable. You were always there. My helping hand, when I had no other. In the early days when my hormones were haywire and my body ached from hours of intense labor and the crazy experience of childbirth... and there even now when my baby is no longer a baby, but is sick and needs her mother's embrace and nothing else will do, although she has grown so heavy she is hard to hold otherwise.
You have been my strength when I felt weak. It is thanks to you that I've been able to get through many days which I didn't think would end, and I was so very tired. I didn't see it coming, but you've come to mean so much to me. For we have made so many memories together. You have been there with us on the sandy beaches, on the trails underneath the redwoods, on the countless moonlit strolls in the very neighborhood we call home. Where I go, you go too. And on whirlwind days where I am running around in an attempt to do everything on my list for the day, and somehow, I leave you behind. You are missed. My aching arms at the ends of those days are reminders.
They say a picture is worth a thousand words. How do I begin to describe your worth when you gave me something invaluable.
I will never forget what it is you gave to me. The gift to soak up every immeasurable moment that is gone too soon.
The day will come when I will no longer reach for you, as my daughter will no longer reach for me as she does now. And I think of that day to come with a heavy heart. But it is not goodbye. No... For I will hold onto you, as you once held on to my little ones when they were small, and one day, you will carry theirs.
It is simply... until we meet again. Thank you.
Sincerely,
Lalia
Sometimes the things that we overlook amount to the most, and the things we fixated on are the things that end up forgotten. I don't know any parents who don't think that way about becoming first-time parents. Baby carriers were one of those things for me. I completely underestimated the value it would come to have in my life, and the important role it would play every single day in our household. It was the reason I could move around when I couldn't sit still a minute longer. The reason I was able to do the laundry. The reason I was able to cook. To run a seemingly endless number of errands. My introduction to babywearing following the birth of my son was to the versatile
baby slings and baby wraps
. As my son grew from infant to toddler, we continued to experiment with different types of carriers for children, and dove into the world of soft-structured carriers. The
review of the Moby GO
on Found Frolicking was just the beginning! With the help of excellent reviews, like this
review at The Pierogie Mama
for the Beco Soleil baby carrier, we were able to find our "Goldilocks" carrier---the one that was just right.
We'd like to help you find your Goldilocks carrier with a $50 giveaway! Tell us what your dream baby carrier is, or what your biggest surprise about parenting (or being an expectant parent, if your little one has not arrived yet) has been in the comments below. Then enter for your chance to win. Be sure
to follow Found Frolicking
on social media to hear about exciting new giveaways and for any new baby carrier reviews. Good luck!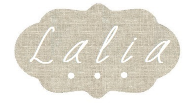 Fine Print for Giveaway: Giveaway open to individuals 18+ who are residents of the United States of America. Entries are limited to one person per household. Giveaway begins Monday, December 12th at 10 pm PST, and ends Thursday, December 22nd at 11:59 pm PST. The winner of the giveaway will be chosen at random through Giveaway Tool's Random.org. Winner will be notified via email, and first name and last name's first initial will be announced on the Found Frolicking blog. Please ensure your email address is correct when entered, so that you can be reached if you win as misspelled email address may result in forfeiting any/all prize winnings. The winner will have 48 hours to respond to the email sent out to them, and should a response not be received within that time, the prize(s) are forfeited. Please follow the instructions for each entry, as you have to have done what was instructed for your entry to count. All entries will be verified. Found Frolicking is not responsible for prize shipment. Void where prohibited. Entering using the Giveaway Tools form means you agree to the above terms. Thank you.
Disclosure: This is a sponsored post. I received compensation in exchange for writing this content. All opinions expressed are my own, and were in no way influenced by the brand or any other sources. The post and all photos with the watermark are the property of Found Frolicking, and should not be used or distributed in any way without first receiving permission. Found Frolicking is in no way responsible for prize shipment, but will work with the sponsors in all ways possible to ensure the winner receives their prizes.

Find out how Found Frolicking can help promote YOUR business! If you would like to work with Found Frolicking for a review, giveaway, advertising, or promotion of any other nature, please email Lalia at found.frolicking@gmail.com.