It's here.
The holiday season
. I know what you're thinking...
No! Really? Already? You're joking.
The time that passed so slowly when we were children--worse than trying to run in quick sand while carrying an entire marching band on your shoulders---is little more than
a blink of an eye
to a parent. I'm right there with you! But I have to admit it, even though it's terribly cliche to do so. It really
is
the most wonderful time of the year. My husband, who works tirelessly all year long to provide for our family, has more time off in the last two months of the year than it seems like he receives in the rest of the year combined. Like everyone else, we slow down.
We breathe
. We laugh and play with our children, and the kids
soak up every second of it
.
Funny story. Last year, we picked up some cups of hot cocoa and went to a Boy Scouts tree lot to pick out a Christmas tree as a family. After moseying down each aisle, we all eventually agreed on a very lovely Noble Fir that wasn't too tall or too short, not to sparse (Charlie Brown Christmas Tree, anyone?) nor too busy. It really was just right. Now all that was left... was to take it home! Mind you, this tree lot was all of three blocks from our house. I reasoned to my husband that we should walk back to our house and he should drive his work truck back over to pick up the tree. Simple, right? My husband must have had pixie dust sprinkled on him without my knowing it---that, or the sugar from the hot chocolate went to his head. But he was struck with the urge to carry our Christmas tree home. I couldn't talk him out of it. So carry it, he did. It took him half a block to realize it was heavier than he imagined it would be and to start regretting it. But he managed it! The tree came home with us, carried home in a true
labor of love
... and it was a perfect fit in our living room.
It's the memories like that that make
the holiday season
---and the ensuing holiday spirit---
so much fun
! Our Christmas traditions are still changing and evolving, as we like to try different things. But it's been a fun experience to blend together traditions from my husband's family and from my own upbringing into a hybrid form for our own children. We
open presents on Christmas Eve
(his) and eat our Christmas dinner at mid-day and enjoy it for dinner as well (mine). For Thanksgiving, we have pie for dessert, but for Christmas we skip the pie in favor of a divine Yule Log cake. At the end of the day, it's not even about the presents. It's about the things that we can't buy. The memories, the time, and the love.
What does the holiday season mean in your family? Traditional or radically different, we'd love to hear about what brings your family together this time of year and what this time of year means to you!
Get the coupon
to save on
Honey Bunches of Oats®
and then enter your codes from select boxes to win movie tickets and more! Enter the sweepstakes
right here
.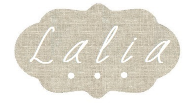 Look for Honey Bunches of Oats varieties at a store near you.
Can you tell I was happy to finally locate my favorite cereal while shopping at Target?
Full of nutty goodness, Honey Bunches of Oats with Almonds has always been a Frolick favorite.
The fun and fruity Honey Bunches of Oats with Strawberries is a great option for kids.
Get the coupon to save on your next purchase of Honey Bunches of Oats.
I settled on three GERBER CEREALS to offer variety to my daughter.
NO PURCHASE NECESSARY. Promotion starts 11/1/16 at 12:00 PM (noon) ET and ends 3/31/2017 at 11:59:59 PM ET. Open only to legal residents of the 50 US/DC, 18 years of age or older. See Official Rules for instructions on how to enter, how to obtain codes without purchase, prize details, restrictions, odds of winning, etc. Void where prohibited by law. Sponsor: Post Consumer Brands, LLC.

Disclosure: This is a sponsored post. I received product and/or monetary compensation in exchange for writing this content. All opinions expressed are my own, and were in no way influenced by the brand or any other sources. The post and all photos with the watermark are the property of Found Frolicking, and should not be used or distributed in any way without first receiving permission. Found Frolicking is in no way responsible for prize shipment, but will work with the sponsors in all ways possible to ensure the winner receives their prizes.

Find out how Found Frolicking can help promote YOUR business! If you would like to work with Found Frolicking for a review, giveaway, advertising, or promotion of any other nature, please email Lalia at found.frolicking@gmail.com.