So your little one is ready for solids.
What's a parent to do
? Although the average infant begins to
experiment with solid foods
at the age of 6 months, my daughter had other ideas.
Grand ideas
. At barely 4-months-old, my feisty and persistent little girl was snatching at anything and everything on my plate at
each and every meal
. I have friends who even bore witness to this on multiple occasions, as she would get ready to pounce and make
a calculated grab
the instant I leaned over to help my son take a bite of his food. She's spilled many a glass of water this way. "Oh my gosh, there's no way," I found myself thinking, "She can't be ready for this.
I'm not ready for this!
"
It didn't take very long after my daughter's birth for me to realize my daughter was already her own person and did things in her own time. Heck, I knew that even before she was born. If her arrival in the world nearly two weeks late wasn't any indication, I don't know what was!
Eventually, I gave in. Despite my many objects, I had to admit that
she was ready for solids
. I did not want to miss the window of opportunity where she was extremely curious and eager to eat, and have difficulty later when she might become difficult and
picky about her food
. So after we got the okay from her pediatrician, it was time to dive in. The first food to start with was a no-brainer:
baby cereal
. While I've known several, and heard of many, parents who make their own rice cereal for their infant, it's not a route that I ever considered. Making your own baby cereal completely lacks the nutritional value offered by GERBER CEREALS. The perfect reserve of nutrients your baby is born with quickly dwindles as they approach the age where you begin to introduce solids, making it essential to provide them with
a good source of iron
. Just two serves of GERBER CEREAL a day meets 90% of the daily iron intake your baby needs. It's not hard to see why
Gerber is the leader in infant nutrition
and #1 food source for iron. In addition, GERBER CEREALS contain VitaBlock, which adds many other essential nutritional benefits for your little one including calcium, zinc, vitamin C, vitamin E, and six B vitamins. The baby cereals from Gerber only contain the good stuff, they are non-GMO, contain no artificial colors or flavors, and is packaged in BPA-free containers. GERBER CEREALS comes in many varieties including: rice cereal, oatmeal, whole wheat cereal, and multigrain cereal. You can find these great cereals for infants in an assortment of flavors, and several GERBER CEREALS are now also available in an organic option.
GERBER CEREAL and other Gerber products are readily available at a wide variety of stores for your convenience. You can refer to the
Gerber website
to find a store near you, and to find out more about why GERBER CEREAL is the perfect choice for your food-ready infant!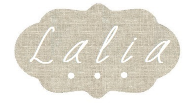 You can conveniently locate GERBER CEREALS at a Walmart location near you.
It was easy to locate the varieties of GERBER CEREAL products offered at my local Walmart.
I settled on three GERBER CEREALS to offer variety to my daughter.
The MultiGrain Cereal is a great option for infants that are further along in their introduction to solids.
Oats are gentle on the stomach and has many benefits. Babies love Gerber oatmeal cereal!
Extra gentle on the tummy, the rice GERBER CEREAL is a perfect first food for food-ready babies.
You can find these and so much more from Gerber. Look for GERBER CEREALS at a store near you!
Disclosure: This is a sponsored post. I received product and monetary compensation to facilitate this content. All opinions expressed are my own, and were in no way influenced by the brand or any other sources. The post and all photos with the watermark are the property of Found Frolicking, and should not be used or distributed in any way without first receiving permission. Found Frolicking is in no way responsible for prize shipment, but will work with the sponsors in all ways possible to ensure the winner receives their prizes.

Find out how Found Frolicking can help promote YOUR business! If you would like to work with Found Frolicking for a review, giveaway, advertising, or promotion of any other nature, please email Lalia at found.frolicking@gmail.com.