All children are beautiful, and born with the same needs for
love and basic necessities
such as nutritious food and clean water. As hard as it is to imagine, and to think about, the truth is that there are many children in the world who do not have access to the most essential and basic necessities that we take for granted every day. This month,
South Sudan
is celebrating it's 5th birthday, and
CARE
is sharing the stories of four beautiful little girls who are also turning 5-years-old that represent the needs of many similar children in this beautiful country. Meet
Chianyal
,
Nyahok
,
Zeieya
, and
Nyawich
.
My son will be 4-years-old next month, a year younger than each of these beautiful girls. Reading their stories and imagining what they, and so many children like them, experience on a daily basis is a bone-chilling and eye-opening reminder of how fortunate both of my children are. Safely cocooned in childish innocence and security, they have never been without clean clothes, they have never been so desperate for water that they drank dirty water, they have never gone hungry. I was deeply touched by the story of each and every one of these strong little girls, and I am sure you will be, too.
One of the most fundamental values that many of us try to teach our children is that
sharing is caring
. And we all know the perfect way to teach our children is to lead by example! Please consider visiting
CARE.org
today and
making a donation
today to help CARE do what they do best---improve the lives of children like Nyahok, Chianyal, Nyawich, and Zeieya.
Any contribution helps
, after all, they say, "No act of kindness, however small, is ever wasted."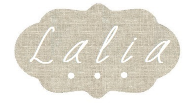 Disclosure: This is a sponsored post. I received product and monetary compensation in exchange for writing this content. All opinions expressed are my own, and were in no way influenced by the brand or any other sources. The post and all photos with the watermark are the property of Found Frolicking, and should not be used or distributed in any way without first receiving permission. Found Frolicking is in no way responsible for prize shipment, but will work with the sponsors in all ways possible to ensure the winner receives their prizes.

Find out how Found Frolicking can help promote YOUR business! If you would like to work with Found Frolicking for a review, giveaway, advertising, or promotion of any other nature, please email Lalia at found.frolicking@gmail.com.