It may be something only a mother can understand, yet nearly every mother can relate to: potty training your child is bittersweet. Huggies® Pull-Ups paired with
flushable wipes
were our potty training must-haves! Huggies® Pull-Ups feature characters including childrens' favorites such as
Doc McStuffins
and
Jake the Pirate
, helping them enjoy and be excited about their potty learning experience. We had a
rough start to potty training
, and for awhile I thought my son wasn't ready yet. But with an
open-minded approach
and the willingness to try different methods, we finally did it. Once we
had a breakthrough
, my 3-year-old toddler was potty-trained within the week!
The difficult part? Potty training isn't "one size fits all." There isn't one specific thing, or specific combination of things that guarantees potty training success with your child. However, there are some general rules that seem to always apply and produces great results. As a follow up to our potty training advice, we'll now share the five things that every potty learning toddler is likely to need on their journey to being diaper-free.
#1. Fun training pants.
Initially, when I introduced Little E to potty training, I attempted to do so by skipping training pants altogether. I didn't see the point in using them, and so my toddler was still wearing his white "baby" diapers. Truth be told, it wasn't long before I realized that he wasn't seeing the point in using a potty when he had his diaper on. It was clear that his diapers were the quick and easy way to do things! Once I picked up a box of
Huggies® Pull-Ups
, his face lit up when he saw some of his favorite cartoon characters printed on the front. I explained to him that they were "big kids pants," and that big kids get to wear "fun underwear" rather than boring baby diapers. It seemed to make a big impression. Letting him pick out which one he would wear next also helped him feel involved and made it a more enjoyable experience for him overall.
#2. Flushable wipes.
These are a must-have from the get-go. In the early stages, having wipes that you can throw right into the toilet after cleaning your little one makes the job easy. As your little one gets older and more capable of wiping themselves, the flushable wipes are the only sensible option. They're far more durable and clean more effectively, I think, than bathroom tissue.
#3. Comfortable potty chair.
Make your toddler part of the decision-making process when selecting a potty chair! They should be able to sit on it comfortably, as they are likely to spend extended amounts of time on it while they are getting the hang of things. Some kids may enjoy the potty chairs with features such as sounds, while others might be freaked out by these features and would be happier with a more traditional-style potty chair. Taking your toddler with you to test out and select a potty chair will eliminate the need for a trial and error method, and hopefully excite your toddler about the potty chair they helped pick out like a big kid!
#4. Toilet trainer potty seat.
Things happen. With kids in the house, things happen more often than not. Or at least it feels that way. In the event that the potty chair is unusable at any point because it has cracked, you can't find it, or it is otherwise "out of service," it's handy to have another option for when your little one needs to do their business. A toilet trainer that can be placed on your regular toilet is economical, and requires very little space to store. And because so many little ones like to copy everything their parents do from an early age, the "grown up" potty may also hold more appeal for some kids, and interest them further in the toilet training process.
#5. An effective reward system.
So you've got all of your essentials... and this one, too! While many may not think it is an essential aspect of teaching your little one to potty train, a clever reward system encourages your child to use the potty using a positive reinforcement technique. A potty training chart can help you keep track, and you can designate little prizes for each visit to the potty that results in something in the potty, and bigger, special prizes for big goals (such as 10 times, 25 times, 50 times, and 100 times). Some children may be satisfied with something as simple as stickers or temporary tattoos, while others, like my picky son, held out for mini chocolate candies and Hot Wheel cars! Find what motivates your little ones, and run with it!
You can
find Huggies® Pull-Ups
and so much more at Sam's Club. Don't miss out on the great new sweepstakes from Sam's Club!
Enter to win a $500 gift card to Sam's Club
to shop to your heart's content.
Enter here
! Learn more about the
many benefits of a Sam's Club membership
and join today to enjoy the perks!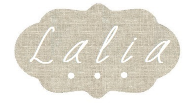 The Huggies® Pull-Ups at Sam's Club currently feature three Jake the Pirate designs.
Forget about guessing! The wetness indicator can tell you at a glance whether or not your toddler is due to be changed.
The back of each Huggies® Pull-Ups training pants pair is just as cute as the front.
The comfortable fit and colorful designs make Huggies Pull-Ups the smart and fun choice for potty training!
Utilize the tabs on the size to adjust the training pants to your toddler's needs for a perfect fit.
Little E loves Jake the Pirate, and Huggies® Pull-Ups, too!
Disclosure: This is a sponsored post. I received product and monetary compensation in order to facilitate this content. All opinions expressed are my own, and were in no way influenced by the brand or any other sources. The post and all photos with the watermark are the property of Found Frolicking, and should not be used or distributed in any way without first receiving permission. Found Frolicking is in no way responsible for prize shipment, but will work with the sponsors in all ways possible to ensure the winner receives their prizes.

Find out how Found Frolicking can help promote YOUR business! If you would like to work with Found Frolicking for a review, giveaway, advertising, or promotion of any other nature, please email Lalia at found.frolicking@gmail.com.