Disclosure: This post was sponsored by Depend as part of an Influencer Activation for Influence Central. All thoughts and opinions expressed below are my own. For more information, please refer to the disclosure that can be found at the bottom of this post.
Life is full of enough challenges, without living with hesitation about what you do or how you act due to
light bladder leakage
. If you're one of the many Americans that experience light bladder leakage, you aren't alone. 65 million people---both men and women---are affected by this issue throughout the United States. It's more common than you'd think! Why didn't you have any idea? Because many people are
too embarrassed to talk about it
. Which is why it's time to break the silence.
My mother-in-law is the same age as my own mother, but as she has aged she finds herself dealing with an array of challenges including arthritis, insomnia, and light bladder leakage---
also referred to as LBL
. Living in a small, charming village in rural France, she is accustomed to an active lifestyle---with daily walks to and from town. With so little talk out there regarding light bladder leakage, she wasn't sure how to manage this new aspect of her life. She was---understandably---upset, embarrassed, and flustered. Due to my past partnership with Depend, I knew exactly how to help. I was even more thrilled when I discovered the
new and improved Depend FIT-FLEX underwear
, designed especially
for an active lifestyle
. The Depend FIT-FLEX underwear moves like you do, allowing you the ability to move freely.
Well, you know how they say, "Walk a mile in her shoes"? I wanted to do just that. Although I had a pretty good idea about what I could expect from the
new and improved product from Depend
, I wanted to try it out myself to make sure it was a great recommendation and perfect fit for my mother-in-law. So I went there. I busted out a package of Depend FIT-FLEX underwear and tried them on. They were
extremely comfortable
, and so flexible that their
ability to move
exceeds my ability to do impressive yoga stunts. No joke.
The Depend FIT-FLEX underwear will help you reclaim your confidence and tackle the things in life that light bladder leakage stopped you from doing until now. My mother-in-law loves the Depend FIT-FLEX underwear and has been able to
continue her active lifestyle
walking to and from the market for groceries, and everywhere else around town, due to the reliability of
her Depend FIT-FLEX underwear
.
The new and improved Depend FIT-FLEX underwear moves better than ever, without sacrificing any of the quality. They are incredibly discreet, comfortable to wear, and feature
Confidence Core Technology
for fast absorption you can be confident about. This great undergarment product for individuals who experience light bladder leakage is
available for both men and women
. Purchasing the Depend FIT-FLEX underwear is now easier than ever. You can find the Depend FIT-FLEX products
on Amazon.com
to conveniently have the product shipped right to your doorstep. You can even set up a subscription to have the Depend FIT-FLEX underwear delivered to you on a monthly basis. It doesn't get easier than that! For more information on this new and improved
underwear from Depend
, please
go to their website
. Have questions? You can easily get in touch with Depend over the phone, or on their website
through a live chat
!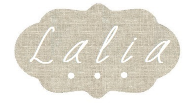 Disclosure: This is a sponsored post. I received product and monetary compensation in exchange for writing this content. All opinions expressed are my own, and were in no way influenced by the brand or any other sources. The post and all photos with the watermark are the property of Found Frolicking, and should not be used or distributed in any way without first receiving permission. Found Frolicking is in no way responsible for prize shipment, but will work with the sponsors in all ways possible to ensure the winner receives their prizes.

Find out how Found Frolicking can help promote YOUR business! If you would like to work with Found Frolicking for a review, giveaway, advertising, or promotion of any other nature, please email Lalia at found.frolicking@gmail.com.