I think we've all been there. The moments where you wonder to yourself if you've managed to go through a whole roll of toilet paper, and you still don't feel as clean as you'd like to be. Which is why
Cottonelle FreshCare Flushable Cleansing Cloths
are a no-brainer! For adults and children alike. They make
the perfect tool
for teaching potty-training toddlers or
potty-training graduates
great hygiene in a manageable way. Adults will discover that they're quick, convenient, and will leave you feeling fresher than ever!
Toilet training can be hard for kids, and it isn't easy on parents, either. It can be extremely frustrating, not to mention messy. We initially thought we could teach our potty-learning toddler to use toilet paper from the get-go. But it didn't take long for us to realize that that was a huge mistake. I'm not going to go into details... but let's just say it wasn't pretty. The CleanRipple® Texture of the Cottonelle FreshCare cleansing cloths grab onto everything as they go to help you get clean quickly.
We were happy to find this household staple
at Sam's Club
, along with many other fun finds. This
Sam's Club Exclusive package
is a huge bargain at less than $12 for 11 packs, offering a total of 462 cleansing cloths. Needless to say, we took the opportunity to stock up.
The packs are a great size to keep on your countertop, right above your toilet, or even in your purse for your on-the-go needs. You won't ever have to worry about ending up in a public restroom stall that's out of toilet paper ever again. For a limited time, you can save $3 on your purchase of the
Cottonelle FreshCare
Flushable Cleansing Cloths.
Visit the Cottonelle website
for more details!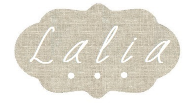 The Cottonelle FreshCare cloths at my local Sam's Club. This is clearly a popular product as there weren't many left!
The Cottonelle FreshCare Flushable Cleansing Cloths might actually flush better than toilet paper.
The Cottonelle cloths come in convenient packages with great designs.
Which design is your favorite?
The resealable tab on the Cottonelle FreshCare cleansing cloths keep your cloths fresh the way they should be.
Disclosure: This is a sponsored post. I received product and monetary compensation in exchange for writing this content. All opinions expressed are my own, and were in no way influenced by the brand or any other sources. The post and all photos with the watermark are the property of Found Frolicking, and should not be used or distributed in any way without first receiving permission. Found Frolicking is in no way responsible for prize shipment, but will work with the sponsors in all ways possible to ensure the winner receives their prizes.

Find out how Found Frolicking can help promote YOUR business! If you would like to work with Found Frolicking for a review, giveaway, advertising, or promotion of any other nature, please email Lalia at found.frolicking@gmail.com.