You'll hear it again and again when you're expecting, yet the significance won't ever hit you until it's actually
happening to you
. As you look down at this precious little bundle of joy that seems to be at least a little difference each time you blink. One day, on that first day, you'll hold them close for the
very first time
. You'll breathe in their perfect newborn scent and feel their velvety hair and skin brush against your lips.
The next thing you know
, you're running after an independent, ambitious toddler, stealing a quick embrace before they push free to continue embarking on their adventures.
No matter how you parent, I think we can all agree on the one that that always matters:
love
. Belly laughs, lots of kisses, and a whole lot of hugs, too! Nothing will ever be able to measure up to your embrace to your baby. The warmth of your skin, and the beat of your heart. Your hugs are the first, but the second is also important.
Huggies® Little Snugglers
offer many features to keep your little one comfortable, dry, and hug them, too! From birth until potty-weaning age, your little one will need diapers. Why not go with the diapers that offer optimal performance, with features that both you
and your baby
will love?
Huggies® Natural Care Wipes
are the perfect compliment to your diapering routine. Featuring an ideal thickness, these fragrance free wipes are easy on gentle baby skin, containing aloe and vitamin E. The box of Huggies® Natural Care Wipes
at Sam's Club
include
a wipes tub, four refill packs, and a refillable wipes pouch
. Ideal for on-the-go, the wipes pouch design in this package is
exclusive to Sam's Club
and is perfect for your diaper bag, or even to keep in the car as an emergency stash.
Find great offers from Huggies®
to save on your purchase of Huggies® Little Snugglers diapers and Huggies® Natural Care Wipes! For a limited time, you can purchase these great products from Huggies® and receive a $10 Sam's Club® e-Gift Card. Find out more
here
.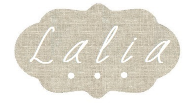 Disclosure: This is a sponsored post. I received product and monetary compensation in exchange for writing this content. All opinions expressed are my own, and were in no way influenced by the brand or any other sources. The post and all photos with the watermark are the property of Found Frolicking, and should not be used or distributed in any way without first receiving permission. Found Frolicking is in no way responsible for prize shipment, but will work with the sponsors in all ways possible to ensure the winner receives their prizes.

Find out how Found Frolicking can help promote YOUR business! If you would like to work with Found Frolicking for a review, giveaway, advertising, or promotion of any other nature, please email Lalia at found.frolicking@gmail.com.