Toddlers can be the pickiest eaters. There are some foods they can eat over and over and over (
and over and over and over
) again without getting sick of them, and can even refuse to eat anything else. An experience that can be nothing short of maddening for parents. It can be tricky to find foods that they'll eat, and even trickier to find the
time to prepare foods
with your busy schedule as a parent.
Which is why I'm excited to be sharing a quick and easy meal for toddlers is perfect for lunch or as a snack any time of day. Children love for their
food to be fun
, and this simple yet
delicious finger food
gets even better with a dipping sauce... because what kid doesn't like having something to smother their food in?
Annie's Three Cheese Pizza Bagels
with Pesto Marinara Dip Recipe
Ingredients
- 1 box of Annie's Three Cheese Mini Pizza Bagels
- 1/2 cup marinara sauce
- 2 to 3 tbsp pesto sauce (adjusted to taste)
- 1/4 tsp parmesan for garnish (optional)
Directions
Heat marinara in a small saucepan over medium-high heat. When sauce begins to bubble, continue to cook while stirring constantly to heat the marinara evenly for one minute. Turn off the heat, but leave the sauce on the burner. Stir in the pesto. Adding after the marinara is heated will release the fragrant aroma of the pesto without overcooking it and ruining the flavor. Cook Annie's Three Cheese Bagel Bites following the instructions for your preferred method. Pour sauce into a small bowl or cup and place into the middle of a plate for serving and arrange pizza bagel bites around the bowl of dip. Garnish with cheese if desired. Serve and enjoy!
Little E is loving this delicious meal at lunchtime that
I discovered at Sprouts
. You can find the
Annie's Mini Pizza Bagel Bites Three Cheese
at Sprout's right now
at a great price
! Find more great options for wholesome meals
at Sprouts
. Check back regularly to find their
Deals of the Month
.
Right now, Sprouts has an
amazing sweepstakes
you
won't want to miss
. Through April 20th, you can enter the
Get & Give Back Sweepstakes
for your chance to win a $2,000 Sprouts gift card AND nominate one of your local food banks to receive $2,000, too! It's a win-win. What are you waiting for? Head on over to the
Sprouts website
to enter now!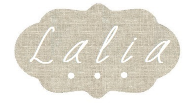 Disclosure: This is a sponsored post. I received product and monetary compensation in exchange for writing this content. All opinions expressed are my own, and were in no way influenced by the brand or any other sources. The post and all photos with the watermark are the property of Found Frolicking, and should not be used or distributed in any way without first receiving permission. Found Frolicking is in no way responsible for prize shipment, but will work with the sponsors in all ways possible to ensure the winner receives their prizes.

Find out how Found Frolicking can help promote YOUR business! If you would like to work with Found Frolicking for a review, giveaway, advertising, or promotion of any other nature, please email Lalia at found.frolicking@gmail.com.