Disclosure: Thank you to Good JuJu for sponsoring this content. I received product and compensation in order to facilitate this review. All thoughts and opinions expressed below are my own. I am not a medical professional, and am only sharing my own experience with these products in the hopes that it may be beneficial to others. For more information, please refer to the disclosure that can be found at the bottom of this post.
We all know that no one's perfect. Physically or emotionally, we all have things that we deal with---whether it be occasionally, regularly, or even on a constant basis. Skin issues, anxiety, depression, headaches, migraines, and hypertension are just a few of the things that members of my family, including extended family, deal with. Finding ways to heal or cope with various challenges can be difficult, whatever they may be. Living your life with physical health problems, mental illness, or other difficulties such as chronic migraines.
Good JuJu Apothecary
combines the knowledge of natural healthy living, Chinese medicine, and cosmetics to provide a line of seven treatment candle ointments and other healthy living products to help you feel your best. Available
individually
or as a
lovely gift set
, the Good JuJu range offers candle ointments for a variety of ailments to promote wellness of the body and mind, including:
Aches & Pains (the Heart Chakra)
,
Calming & Soothing (the Solar Plexus Chakra)
,
Meditation & Anxiety (the Third Eye Chakra)
,
Stress & Headaches (the Crown Chakra)
,
PMS, Menopause & Hormone Balance (the Sacral Chakra)
,
Coughs & Colds (the Throat Chakra)
, and
Rashes & Hives (the Solar Plexus Chakra)
. They say your body is a temple, and Good JuJu Apothecary provides individuals with the tools to aid in the care of themselves. Products such as the
Himalayan Salt Crystal Tea Light Candle Holder
and the
Pure Organic Unscented Beeswax Air Cleansing Candle
offer the perfect compliment to any treatment candle ointment. Show a spouse, family member, friend, or other loved one to a thoughtful gift of good health with Good JuJu products for a holiday, special occasion, or just because! Mother's Day, Father's Day, anniversaries, and birthdays are just a few occasions that are perfect for some Good JuJu, with options including: the
3 Good JuJu Candles and 3 Healing Crystals Gift Set
; the
Love Her, Treat Her, Pamper Her Health Gift Set
; and the
ultimate 7 Good JuJu Candles and 7 Healing Crystals Gift Set
.
Tried and true in our household, we've been enjoying all of our Good JuJu! My sister has been using the
Stress & Headaches
treatment candle ointment when she begins experiencing a migraine, and has been pleasantly surprised by the consistent results she has been noticing with use. I have been enjoying both the Calming & Soothing candle and the
Meditation & Anxiety
candle as the perfect way to relax and unwind at the end of a busy day with my two children. My mother has been experiencing hives as an allergic reaction since she was a child, and her outbreaks are some of the most severe I've seen. The last time she had hives after touching something a cockroach had touched (she's
extremely
allergic to roaches), she had big, splotchy clusters of hives all over her body for
an entire month
. I was thrilled to be able to give her the
Rashes & Hives treatment candle ointment
to be able to use during her next outbreak of hives. I've found ways to fill my household with Good JuJu and enjoy the benefits they have to offer. My husband's line of work is extremely physical and can leave him sore and worn out at the end of the day, and he has been enjoying sitting at the table with a newspaper at the end of the day with the
Aches & Pains
candle burning next to him. I haven't been able to help spreading the Good JuJu and giving these amazing treatment candle ointments to family and friends, too!
Get some Good JuJu! To shop the range of Good JuJu Apothecary products and find the ones that are right for you,
please visit their shop
. Find out more about Good JuJu Apothecary
in their About section
. We wish you good health and wellness for body, mind, and soul! Namaste.


Connect with Good JuJu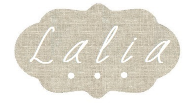 The line of treatment candle ointments from Good JuJu Apothecary!
For what ails you---everyone can use some Good JuJu.
Each Good JuJu treatment candle ointment comes in a beautiful box with all the information you need.
Individuals who are physically active or employed in physical lines of work may benefit from Aches & Pains.
Dealing with a lot? Stress & Headaches might be just what you need!
Burn the candle while taking a relaxing bath, reading a book, or even watching TV at the end of the day.
When you're feeling under the weather, Coughs & Colds is the one for you!
Rahes & Hives is perfect for those moments, days, or weeks where you're itchy and uncomfortable.
Treat yourself to a Good JuJu treatment candle ointment for balancing your hormones during PMS and menopause.
The complete gift set of Good JuJu also comes with seven beautiful healing crystals.
Disclosure: This is a sponsored post. I received product monetary compensation in exchange for writing this content. All opinions expressed are my own, and were in no way influenced by the brand or any other sources. Any statements made above about the products have not been evaluated by the Food and Drug Administration. This product is not intended to diagnose, treat, cure, or prevent any disease. The post and all photos with the watermark are the property of Found Frolicking, and should not be used or distributed in any way without first receiving permission.

Find out how Found Frolicking can help promote YOUR business! If you would like to work with Found Frolicking for a review, giveaway, advertising, or promotion of any other nature, please email Lalia at found.frolicking@gmail.com.