Disclosure: Thank you to Weruva for sponsoring this content. I received product and compensation in order to facilitate this review. All thoughts and opinions expressed below are my own. For more information, please refer to the disclosure that can be found at the bottom of this post.
Cat litter
is one of those things that a lot of pet owners don't put a lot of thought into. After all, it's something your feline companions use as a potty! What's to think about? It's just that simple... or is it?
My first real experience with cats was when I was a teenager and my family adopted a cat within a few weeks of my birthday. With such a large family, my mother was worried the poor little thing would be loved to death because of how much attention she received on a daily basis. We were all equally fond of the little fur ball. So one cat became two cats, and two cats eventually became three. Our trio is now getting up there, at the ripe old ages of 11, 10, and 9. We first began researching
alternatives to the common cat litter
for several reasons:
#1.
The cats were tracking it everywhere, and I mean
everywhere
.
#2.
Cleanup was messy, with soiled clay gunk being difficult to scrape off of the bottom of our litter box completely. We were cleaning the box frequently, and yet it wasn't
really
getting clean. Which meant plenty of smelly odors were always clinging to the walls and floor of the litter box, maintaining a malodorous environment at
all
times.
#3.
As far as odor goes, it simply
wasn't cutting it!
Every time any one of the cat's used the litter box for some number two business, I could have sworn a nuclear waste occurrence requiring a hazmat suit for immediate and proper disposal was required.
While we initially concluded the solution was simple and straightforward, it turned out to be something else in actual practice. We tried several different types of cat litter products, but we had a very hard time controlling odor, and so the search for the perfect cat litter continued. Over the years, I've tried a lot of litter products with a lot of cats as a foster parent for rescue felines, without every finding the glass slipper, so to speak. But one thing has become more and more clear over the years: that odor control wasn't the only issue surrounding clay-based litter products.
More and more research on cat litter products reveal that the most typical of cat litters aren't exactly the
best for our cats
---or for us. As the awareness increases, so do the options for clay cat litter alternatives for cats & kittens from a variety of sources such as recycled paper, pine, and even wheat. New from Weruva® comes a whole
new type of cat litter
! The
Weruva Cat Litter
is made with
Hinoki wood
and
green tea
. This
natural cat litter
is responsibly sourced, low dust, offers quick clumping, and provides excellent odor control. It is also free of common cat allergens! Weruva Cat Litter contains no corn or wheat, and is also free of clay and grains. Did you know that bacteria is a common cause for litter box odor? The Hinoki wood and green tea in this great litter product for your beloved felines work together to suppress bacteria and odor, naturally.
Opening a bag of Weruva Cat Litter for the first time, I was surprised by its natural, earthy scent. A pleasant and welcome change from the chemical smell of clay litters I've used in the past. Despite being a
wood-based litter
, I did not see any way that the texture of the Hinoki wood pellets would be unpleasant for even the most dainty cat paws. As many cat owners can surely attest, felines can be finicky and selective about their litter. So the true test was to see how our household animal companions would respond to the Weruva Cat Litter. Eager to try it with one of our pickiest residents, we decided to let Mylo have a go at it, our fussy feline who has refused to use many
litter products
we've tried to get him to use. After a few minutes of investigation, the litter received his stamp of approval! He even seemed to think it was comfy enough to sit in. The
cat litter from Weruva
was also accepted by our other cats, and is one of the few products we've tried that all of the cats will use! My family has been very pleased with the life of the Weruva Cat Litter. The 6.7 lb bag held up for 12 days, even being used by three cats! I'm over the moon about finding a sustainable cat litter that I can feel good about my cats using. So what are you waiting for? Your cats can join the tea potty!
Order a bag today
and discover the advantages of Weruva Cat Litter.


Connect with Weruva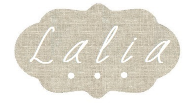 Great things come in small packages, like the new Weruva®
Cat litter made with care: using responsibly sourced materials to create a superior cat litter.
Weruva offers a whole new type of litter---even down to the texture!
The 6.7 lb bag of Weruva Cat Litter was the perfect size to generously fill our large cat litter box.
Mylo checks out the Weruva Cat Litter for the very first time.
Mylo loves the Weruva Cat Litter so much he decides to hang out in it!
This post is sponsored by Weruva and the BlogPaws® Pet Influencer Network. I am being compensated for helping create awareness around Weruva's brand new natural cat litter, but we only share information we feel is relevant to our readers. Weruva is not responsible for the content of this article.
Find out how Found Frolicking can help promote YOUR business! If you would like to work with Found Frolicking for a review, giveaway, advertising, or promotion of any other nature, please email Lalia at found.frolicking@gmail.com.