Warm weather at last! Pools, splash parks, water parks, and road trips are just a few of the types of outdoor activities to look forward to as the snow thaws. What are you looking forward to? To celebrate, we have teamed up with Green Scene Mom to promote their 2016 award winning products! Read all about these amazing products and enter to win! Good luck!
We are very excited to announce the
2016 Winter Green Scene Mom Awards
, celebrating Eco-friendly product design and creative innovation. The Winter GSM Award Winners include many products designed to meet a unique need for families with kids and encourage sustainable lifestyles. Enter to win a collection of prizes sponsored by these awesome brands!
Prizes
1. b.box Diaper Caddy + Sippy Cup.
Award Details
2. ciao! baby portable high chair.
Award Details
3. PouchBuddy food pouch feeding attachment.
Award Details
4. Darlyng & Co. Yummy Mitt.
Award Details
5. Milkies Milk Trays + Softies Nursing Pads + Milkies Nipple Balm.
Award Details
6. Genesis 950 Cleaner - 1 gallon.
Award Details
7. Liliputi Buckle Carrier.
Award Details
8. Little Dundi Recycled Paperboard Clothes Hangers - 2 sets.
Award Details
9. Sudsy Dough Moldable Soap + Cozy Blanket Pouch + Ocean Discovery Box by Revelae Kids.
Award Details
10. MAM Baby Brush Set + Cooler Teether.
Award Details
11. Silkberry Baby Organic Footed Sleeper - Silver Cloud Owl.
Award Details
12. Choice of 1 Zippy OneZ, Zipadee-Zip, Flying Squirrel, or Trendy Teether by Sleeping Baby Inc.
Award Details
13. Zipzicle Ice Pop Sleeves - 2 sets of 4.
Award Details
14. Wristy Buddy Octopus teething wristband.
Award Details
Enter to win these fabulous prizes!
This giveaway is hosted by
Mommy Scene
and the sponsoring brands and is open to US entries. One winner will be chosen and displayed on the giveaway widget after the giveaway ends on April 29th, 2016. Mommy Scene and participating blogs are not responsible for fulfilling brand-sponsored prizes. Prizes will be shipped directly from each brand.
Other 2016 Winter Green Scene Mom Award Winners
Buttons Cloth Diapers -
Award Details
Coco & Kiwi Sydney Diaper Bag & Training Pants -
Award Details
Crane smartDROP Ultrasonic Cool Mist Humidifier & Travel Humidifier -
Award Details
Enchanted Slumber All-In-One Organic Sleeper -
Award Details
Wicks Beauty Baby Butter -
Award Details
Woolino 4 Season Sleep Sack -
Award Details
Woombie Air-Wrap & Organic Swaddle -
Award Details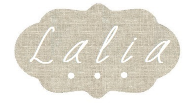 Disclosure: This is a sponsored post. I received product and monetary compensation in exchange for writing this content. All opinions expressed are my own, and were in no way influenced by the brand or any other sources. The post and all photos with the watermark are the property of Found Frolicking, and should not be used or distributed in any way without first receiving permission. Found Frolicking is in no way responsible for prize shipment, but will work with the sponsors in all ways possible to ensure the winner receives their prizes.

Find out how Found Frolicking can help promote YOUR business! If you would like to work with Found Frolicking for a review, giveaway, advertising, or promotion of any other nature, please email Lalia at found.frolicking@gmail.com.