Disclosure: This post was sponsored by Depend as part of an Influencer Activation for Influence Central. I received complimentary products to facilitate my review. For more information, please refer to the disclosure that can be found at the bottom of this post.
As a mother, it doesn't take long to discover how demanding it really is in every possible way---emotionally
and
physically. Constantly running around and getting things done, both literally and figuratively. But having children certainly can take a toll on our bodies. If you experience stress urinary incontinence, you aren't alone. 1 in 3 women in the US live with bladder leakage every day. Common causes of SUI include pregnancy and childbirth. I don't ever recall anyone mentioning that possibility to me when informing me of the types of things I should be expecting post-baby!
Having to live with bladder leakage is bad enough, it's even more frustrating when there isn't a sensible solution to manage it in your every day life. That is, until now. The Depend Silhouette Active Fit briefs are everything you've been waiting for and more. These great new briefs are made of a cloth-like fabric that offers comfort, convenience, and sits smoothly under your clothes. They provide a reliable, quality option for women who experience moderate leakage and want to manage it with confidence. The Depend Silhouette Active Fit briefs even look like regular underwear!
I've met and have known many women over the years who are affected and live with bladder leakage. They were embarrassed not only to be living with SUI, but also uncomfortable talking about it and how it affected them. Not one of them had found a way to live their lives without allowing their bladder leakage to limit their participation in physical activities. I'm so glad I now have a wonderful product to recommend to any woman I meet that experiences stress urinary incontinence to help them live more confidently and freely. Look for Depend Silhouette Active Fit briefs at a store near you. You can also
get a coupon
to use on your next purchase of Depend Silhouette Active!
Depend is also doing great things to help break the stigma surrounding bladder leakage with
the #Underwareness Campaign
. Depend will donate $1, up to $3 million, for every photo or video shared using #Underwareness through 2016 to fund charities that research and educate about bladder leakage.
Connect with Depend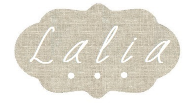 With the Depend Silhouette Active Fit briefs, you'll be ready to enjoy the physical activities you enjoy, both great and small.
Disclosure: This is a sponsored post. I received product to facilitate this content. All opinions expressed are my own, and were in no way influenced by the brand or any other sources. The post and all photos with the watermark are the property of Found Frolicking, and should not be used or distributed in any way without first receiving permission. Found Frolicking is in no way responsible for prize shipment, but will work with the sponsors in all ways possible to ensure the winner receives their prizes.

Find out how Found Frolicking can help promote YOUR business! If you would like to work with Found Frolicking for a review, giveaway, advertising, or promotion of any other nature, please email Lalia at found.frolicking@gmail.com.