Found Frolicking is proud to partner with Gerber Good Start and
#formulaforhappiness
today. Helping you create a better home for baby and find
the formula for happiness
!
So we all know that babies require the essentials---diapers, wipes, clothes, blankets, and all that good stuff. But beyond that, what else makes the cut? When I had my son, Little E, three years ago, it was quite a learning experience. Despite growing up with four younger siblings, I quickly realized I felt very out of practice. Now, with a second child to add to the mix, I was pleasantly surprised that it hasn't been as chaotic as I'd feared. We try to get out on a daily basis, especially for the benefit of my busy toddler. However, there are a lot of days where we are stuck at home, whether it's because someone is sick or because chores have piled up (literally and figuratively!). Those are the days where what you have at home matter more than ever. I remembered a lot of things I didn't have with Little E that I wished I had, and also kept track of the things that I thought we'd need... but simply didn't.
I want to help you find the
formula for happiness for your home
! Which is why I'm sharing my list of 10 things that are great for baby which you may not have, but I think make a great choice for every home during the first months with baby and beyond.
Humidifier
. I would recommend a warm/cool mist humidifier as an absolute must-have for every household. A humidifier can help create the ideal conditions in the air to help baby sleep more soundly at night, and you'll be thankful to have it on hand when your little one (or little ones!) get sick. The humidity can help them breathe more easily, and prevent nosebleeds that can be caused by dryness and other environmental factors. You can also add a few drops of essential oil for some additional benefit. Peppermint essential oil or lavender oil are a few great options.
Wipes warmer
. Unless you live in a climate that's warm year round, to the point where your home is always the perfect temperature (and if you do, lucky you!), chances are your home can be a little cool or even drafty some of the time. The first time I saw a wipes warmer while shopping for baby products, I thought, "What an absurd idea!" But, the joke was on me. It only took me being peed on a few times (a few too many times, if I do say so myself) to realize that the wipes were too cold for my baby. I made the investment, and still maintain that it's some of the best money I've ever spent. My little one went from not only peeing on me through many diaper changes, but also crying through many diaper changes, to being quiet and content throughout the process during each change.
Colorful toys
. Everyone has at least a few toys for their baby, but there's one big thing I've noticed about my own babies while they were very little, and even other babies from my observations. Although we are naturally attracted to pastel colors for baby products, babies
love
bright colors. When I swapped out most of my son's pale and dainty colored toys for vibrant ones, he showed much more interest in observing and interacting with them. Having learned my lesson, I skipped buying any pastel-colored toys for my daughter, and sure enough she shows a preference for the brightly-colored toys as well over the "baby colored" toys that she's received as gifts.
Sensory toys
. Color certainly isn't all there is to toys! It's also important to make sure that there's a good variety in shape and especially texture among your child's toys. Having a range of wooden, fabric, and plastic toys that offer various textures will provide a lot of stimulation and intrigue infants especially.
Board books.
Babies are never too young to be introduced to reading! Reading to your little one or looking at picture books with them and telling them the names of the objects is a great way to interact with your child, and also teach them about the world around them. If they're very young, talking is still months away for them, but hearing you say things and look at them will be invaluable as they grow and are developing their skills to speak, and harnessing their skills to identify objects. You can expand their horizons by having a good variety of board books, and not having a limited collection on only one or two topics. Many libraries allow parents to get a library card for their children, and going to the local library is a great way to introduce your little one to new topics and expand their horizons.
Soft area rug
. There are a lot of tummy time mats and activity mats on the market. My son had one, and it only kept him entertained for extremely brief periods of time for a few weeks, and then he was over it. With my daughter, I decided to opt for purchasing a large sheepskin rug instead. Just as sensory toys are great for babies, a sheepskin rug is not only a great, soft option for baby, but provides a really great texture, too. As an added benefit, this isn't a "baby" product that my daughter will outgrow and we will end up donating. We'll keep it as a household product for many years to come!
Sound machine
. Each baby is different, and some prefer complete silence while they slumber, while others need to hear something is going on even for a brief nap. But most babies do enjoy a sound machine one way or another. Whether they benefit from the soothing sounds when they are in the car, playing at home, or napping, it's a useful thing to have around. There are types designed to be stationed in one spot, and other options for on-the-go. My son's favorite soothing sound is ocean waves, and he asks for it each night before we turn off the light to go to sleep. My daughter on the other hand, seems to prefer the sound of crickets, or baby lullabies. Using a sound machine is much more convenient than using a phone or iPod to play tunes for your little one, since you don't have to worry about any interruptions startling your little one---such as a phone call.
Light projector
. I don't know a single child that doesn't love seeing lights on the wall or ceiling. The one my son has projects ripples onto the walls and ceiling, providing a fun and soothing source of entertainment during the day, and as he's going to sleep. My daughter, now 3-months-old, appreciates them too. I've been able to distract and calm her from crying by turning on the projector for her and pointing out the lights to her. There are varieties that have different colored lights, as well as some that offer only white light. But no matter which route you go, you'll probably find your little one of any age being mesmerized, or at least fascinated.
Night light
. The last thing you ever want to be doing is stumbling around in a dark room in the middle of the night while you're baby. Even on your way to the light switch. Which is why I highly recommend for the safety of everyone involved, that everyone have a night light. If your little one is extremely sensitive to light when they're sleeping, purchase a night light that has a motion-detector feature so it will only turn on when it senses you moving in the room.
Crystal window ornament
. Okay, here me out. Don't worry, I'm not getting hippy dippy on you and suggesting crystals offering "healing properties" or anything crazy. Just like the light projector, dangling crystal ornaments hanging in a window where there's sunlight can reflect rainbow colors onto surfaces around them. They're even more fun when you swing or spin them gently so that the reflecting colors move. Both of my children don't seem to tire for the beautiful display of lights, and any children that we have visiting are always obsessed with playing with it, too!
Do you have anything on this list in your household? Do you feel they've made a difference for your family? Tell us what you think and share what your
#formulaforhappiness
is! How did you find your
#formulaforhappiness
and what tips and tricks for a happy baby would you give to other parents? Let us know in the comments below!
Are you familiar with
Gerber Good Start
? Gerber is a household name, well known and loved for their products for baby, from clothing and swaddling blankets, to jarred baby food and infant formula. We are happy to announce the changes in Gerber Good Start infant formulas. All Gerber Good Start infant formulas are now non-GMO! Find out more information about Gerber Good Start
on their website
. Look for Gerber Good Start infant formula
at a retailer near you
!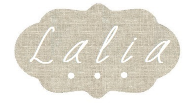 Disclosure: This is a sponsored post. I received product and monetary compensation in exchange for writing this content. All opinions expressed are my own, and were in no way influenced by the brand or any other sources. The post and all photos with the watermark are the property of Found Frolicking, and should not be used or distributed in any way without first receiving permission. Found Frolicking is in no way responsible for prize shipment, but will work with the sponsors in all ways possible to ensure the winner receives their prizes.

Find out how Found Frolicking can help promote YOUR business! If you would like to work with Found Frolicking for a review, giveaway, advertising, or promotion of any other nature, please email Lalia at found.frolicking@gmail.com.