Green Scene Moms is at it again! They've put together an exciting new giveaway to celebrate fall and some of the most amazing brands by bringing you a giveaway including some of the greatest products for mom and baby out there!
We are very excited to help announce the
2015 Fall Green Scene Mom Award Winners
, celebrating Eco-friendly product design and creative innovation, and bring you an awesome giveaway featuring some of the award-winning products! Check out all the great award-winning gear below!
Discovery Boxes
Prize:
1 Discovery Box, choose from Ocean Exploration, Rainforest, or Butterfly Garden
These fun sensory Discovery Boxes from Revelae Kids will introduce kids to a magical world of realistic looking animals & creatures, sparkling gems & crystals, and colorful plants & flowers. Kids will enjoy hours of imaginative play; scooping, collecting, and sorting the hidden treasures within each box.
Award Details
Fiddlediddles LullaBelay
Prize:
LullaBelay Car Seat Strap & Cover
LullaBelay is the first and only adjustable strap system that safely secures an infant car seat to a shopping cart. LullaBelay allows parents to have worry-free & hands-free shopping experience! Even for those who exclusively baby wear, LullaBelay can give a helping hand. On days of inclement weather or if baby is sleeping, bring baby into the store in their infant carrier, attach the carrier to the cart with LullaBelay, then baby wear. With LullaBelay the carrier is out of the way and cart is entirely open. LullaBelay comes with the adjustable strap system with hardware, protective cover with zippered access to baby, and a small bag to store it all in. LullaBelay is CPSIA certified and is made with eco-friendly materials. Shop safe, shop happy!
Award Details
Soft Skin Co.
Prize:
Stretch Softly Stretch Mark Prevention Set
Stretch mark prevention during pregnancy is taken to an entirely new level with the Stretch Softly Stretch Mark Prevention System. Made from a special fabric designed to keep moisture on your skin rather than on your clothing. After applying our (good-enough-to-eat) all natural oil to your pregnant belly and bum, slip on the comfortable, lightweight tank top and shorts to keep the moisture on your skin as an ultra deep moisturizing treatment. Wear them for a few hours after a bath or overnight. It will keep your skin completely moisturized until you take them off and your skin will feel incredible!
Award Details
Pello
Prize:
Pello Luxe Floor Pillow - Organic Hayden
Designed by a mom for a well-loved baby, Pello is a luxe floor pillow that goes beyond the standard play mat, positioning pillow, or baby gym. The pello provides comfort and support, promotes muscle development, and encourages independent play. Pello is unique because it meets a child's ever-changing needs. The pello's distinctive donut shape, with the raised edges and soft, padded center, has several benefits at all stages of a child's life.
Award Details
Babies feel cuddled in the soft center.
Babies with acid reflux experience less discomfort because they are laying at an angle, not flat on a floor blanket.
As a baby gets stronger and tries to sit up, his/her head is protected no matter which way they fall because of the circle design.
This is a perfect pillow for tummy time.
The organic Hayden Pello is washable and made of 100% organic cotton fabrics.
The two handles make it easy to take anywhere, anytime. Just fold it in half like a taco and go!
Leaf Therapeutic
Prize:
Leaf Skin Therapy Lotion
Leaf Skin Therapy Lotion was developed by a mom who used ingredients that are hydrating and healing for damaged skin, without using toxic preservatives. Leaf Skin Therapy Lotion uses natural and safe (and expensive!) fermented radish root and goldenseal extract. It is safe enough to use on babies and although this lotion was specially designed for people with eczema and other dry skin conditions, it works great on normal skin, too! Best of all, it has an extremely low toxicity rating on the Environmental Working Group website. If you are looking for an ultra-hydrating, hypoallergenic, unscented lotion, this is the lotion for you!
Award Details
Buttons Diapers
Prize:
1 diaper cover and 3 microfiber daytime inserts
Buttons Diapers make adorable cloth diapers in a wide range prints and solids, using a 2-in-1 system of cover and snap-in insert. They recently launched several new diaper cover prints and solid colors, including a darling fox print called "Sherwood", a striking navy blue "Ahoy", and "Sunshine" yellow. Buttons' day time and night time inserts snap into these covers for a universal fit for babies 6 to 35 lbs.
Award Details
Liliputi
Prize:
Liliputi 3-in-1 Babywearing and Maternity Mama Coat
The Liliputi Babywearing and Maternity Mama Coat is trendy and practical, especially for easily keeping your baby cozy during the colder months. You can wear it without a baby or with the babywearing insert for front and also back carry. With an extra pregnancy insert you can also use it while you are expecting your little one providing with warmth and protection from the very beginning. The SoftShell fabric resists moisture and provides effective breath-ability and windproof protection. It's comfortable, convenient and pretty in any case. Its sleek design is sporty and elegant at the same time, therefore the coat it's ideal for all occasions. Its vibrant colors lighten up the darkest winter. The Liliputi Mama Coat matches all the style lines of the Liliputi carriers and bags collections, but it does not really matter which carrier you pick, it is bound to work.
Award Details
Sudsy Dough
Prize:
2 tubs of Sudsy Dough moldable bath soap, 12 ounces each
Sudsy Dough is a interactive bath toy that doubles as a moldable scented dough and a cleansing sensory soap! Sudsy Dough was created by a mom to make bath time fun for her own daughter. Kids can squeeze and squish Sudsy Dough in the bath, rub it on as a cleansing body wash, or take it outside the tub and make custom shapes that will dry into soaps. Each ball also has a surprise bath toy hidden inside!
Award Details
BabeeTalk
Prize:
Pink Eco-Teether Crib Rail Cover & Toys
BabeeTalk's Eco-Teether Crib Rail Cover helps prevent baby from chewing on the crib rail and features a classic design that accents any nursery style. The exclusive, patented design was created by a mom of three for well-informed, eco-chic parents and chew happy babies looking for a safe, comforting way to teethe.
Award Details
Sigikid
Prize:
sigikid Organic Sheep Rattle
sigikid's soft grasp sheep rattle encourages babies to grab things and explore the world around them. It's easily grasped by little hands and the soft rattling sound inside is perfect for sensory play. Made of organic cotton and filled with lambswool, this sweet rattle is great for all babies, even those with sensitive skin! The soft material is machine washable and hand-sewn together for long-lasting cuddling.
Award Details
Enter to win these great prizes!
This contest is sponsored by
Mommy Scene
and is open to US entries. One winner will be chosen and displayed on the giveaway widget after the contest ends on Nov. 18th, 2015. Mommy Scene and participating blogs are not responsible for fulfilling brand sponsored prizes. Prizes will be shipped directly from each brand.
a Rafflecopter giveaway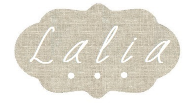 Disclosure: This is a sponsored post. I received product and monetary compensation in exchange for writing this content. All opinions expressed are my own, and were in no way influenced by the brand or any other sources. The post and all photos with the watermark are the property of Found Frolicking, and should not be used or distributed in any way without first receiving permission. Found Frolicking is in no way responsible for prize shipment, but will work with the sponsors in all ways possible to ensure the winner receives their prizes.

Find out how Found Frolicking can help promote YOUR business! If you would like to work with Found Frolicking for a review, giveaway, advertising, or promotion of any other nature, please email Lalia at found.frolicking@gmail.com.