Disclosure: This is a sponsored post with Mums the Word Network and Amwell. All opinions are my own.. For more information, please refer to the disclosure that can be found at the bottom of this post.
It's likely to have already happened to you once in the past. Whether you had caught a bad case of the flu, were concerned you had a wound that had become infected, or any other number of issues under the sun... the ER is generally everyone's last resort. The waits can be long, the atmosphere is unpleasant, and it can also be extremely expensive---even if you have health insurance. Even where urgent care facilities are available, the waiting rooms are often full of patients waiting to be seen, resulting in a wait that is easily several hours. Your health concern or condition may very well not be an emergency, but you could find yourself in the ER because your health physician isn't available and that leaves you with very limited options.
Amwell
may be the answer you are looking for.
Amwell
is an online service that allows you to speak with a board-certified physician in your area when you need one. This convenient service lets you reach a physician from the comfort of your own home. You can speak to a health care provider through video, an online chat, or over the phone. Connect with a doctor using your desktop computer, laptop, tablet, or phone---whatever works for you! Signing up for an account takes only minutes, and only has to be done once. Before speaking to a doctor, you provide any details about medical conditions, allergies, body stats including temperature, and anything else you'd like the doctor to know. Each visit is only $49, and may even be partially or fully covered by your health insurance!
For busy moms who already have a lot on their plates, Amwell can save you time, stress, and money. Speaking to a pediatrician or family physician through Amwell to address your concerns about your child can help you find the answers you need and give you peace of mind, without ever having to leave the house. Physicians can even write prescriptions and have them sent to your nearest pharmacy of choice! I spoke to an Amwell family physician to ask about things I could do to ease my daughter's congestion. I am so glad to finally have some suggestions for ways to help her, particularly from a source I can trust. I was extremely impressed with how Amwell is set up. When you sign in, you are immediately taken to a page with online physicians in your area. There were many physicians who were available immediately, and several doctors who had a brief wait time. I chose a family physician who I felt comfortable with, and although she was currently speaking to a patient, I waited only a few minutes. A huge difference from the 30 minutes to as much as 5 hours I've waited to see a physician at urgent care, the ER, or even at my primary doctor's office!
Especially as we are getting into flu season, Amwell provides the perfect resource for seeing a doctor when you aren't up to making it to the doctor's office. You can address your symptoms with them and work together to find the solutions you need to feel better in no time. For a limited time, you can try Amwell for FREE! Get one complimentary visit with the code
CARENOW14
.
Get started today with Amwell
!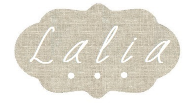 Disclosure: This is a sponsored post. I received a free service and monetary compensation in order to facilitate this content. All opinions expressed are my own, and were in no way influenced by the brand or any other sources. The post and all photos with the watermark are the property of Found Frolicking, and should not be used or distributed in any way without first receiving permission. Found Frolicking is in no way responsible for prize shipment, but will work with the sponsors in all ways possible to ensure the winner receives their prizes.

Find out how Found Frolicking can help promote YOUR business! If you would like to work with Found Frolicking for a review, giveaway, advertising, or promotion of any other nature, please email Lalia at found.frolicking@gmail.com.