Between work, errands, housework, and cooking---just to name a few---it can create an unintentional sense of urgency in the way we conduct ourselves or how we perform tasks on a daily basis. Something that can spill into even our interaction with our children, or our parenting in general. Goodness knows every parent feels there isn't enough hours in a day to get things done! It can be a natural instinct to try to rush through things in an attempt to get things done. But as you may have observed yourself, it's rarely the most productive way to do... well, much of anything! For example, how many drivers have you seen on the road that speed ahead of you on the road? They are in such a rush to get to their destination, yet simply end up getting to the red light seconds before you do. The reality is that they're trying so hard to hurry, but don't actually gain anything from it. If they're unlucky they end up getting pulled over, losing time
and
money.
I'm as guilty as anyone of having those days where you are scrambling to get things together so that you can get out of the house in time to make it to a playdate, appointment, or scheduled event. But I catch myself from time to time rushing through things or dividing my attention between tasks when doing something with or for my 3-year-old son, Little E. Sometimes it's necessary due to the time and circumstances. But most of the time... it isn't really. I stop and remind myself at those times to focus on the task at hand. Our interaction with our children is so important, and I always try to make a conscious effort to be intentional and meaningful in the ways that I talk, play, or teach him so that he picks up skills and lessons that are valuable.
1. Singing During Storytime.
While living in Canada, I was out of my element in a lot of ways. Not least of all when it came to parenting. I certainly wasn't aware of many local activities! A friend of mine told me about the free program at the library for kids. It was one of those experiences that ended up not only being beneficial for Little E, but, much to my surprise, to myself as well. Little E has always enjoyed story time, as I would read to him at home constantly. Understanding a little about small children, I always read the books in a very animated manner, intending to keep my son interested and engaged with the story. What it had never occurred to me to do was to sing any of his books to him. It was immediately evident that my son was extremely excited by the storytime when the librarian was singing the story to all of the children rather than simply reading it. After that, I made it a point to be on the look out for books with words written in a way that they were singable!
2. Rhyme and reason.
Just about anything positive or negative a child does can be turned into a valuable lesson. But it can help to make the lesson more memorable by finding a fun or catchy way to help your child remember the lesson later on. If you've ever caught a part of an episode out of Daniel Tiger's Neighborhood, you've probably noticed how the characters sing a catchy phrase that teaches a lesson, and the lesson gets repeated throughout the episode where it's relevant. Similarly, you can create catchy phrases that are effective with your child to help them remember and enjoy applying their lessons in real life.
3. Talk it out. Even with a 1-year-old, don't simply assume that they are too young to understand. There is always a value in talking to your child about an experience or behavior. After all, how many times have your children (or even someone else's children) surprised you by displaying that they knew more than you thought they did? Although it seemed extremely early to some people, I began teaching my son the name of major body parts when he was just several months past his 1st birthday. Much to my surprise, it was only a matter of weeks before he started being able to point to the correct place if I named a specific body part and asked him where it was. As he's gotten older, I've found that explaining why a behavior is bad has helped me calm down when I am frustrated, and allows my son to better understand boundaries and limitations. Likewise, talking to him about good behaviors reinforces good habits. Now that he is 3-years-old, I find myself talking to him all the time about the reason I do the things I do, and it's always amazing when he shows me how much of it he really understands!
Visit the
First 5 California website
for more useful information. Looking for more great ideas for things you can do with your kids? You can find tons of amazing Talk. Read. Sing.® activities and exercises to do with your children in the
First 5 California Activity Center
!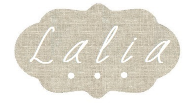 Disclosure: This is sponsored content. I did not receive monetary compensation in exchange for writing this content, however, I receive a small amount of compensation when links in the post are clicked. All opinions expressed are my own, and were in no way influenced by the brand or any other sources. The post and all photos with the watermark are the property of Found Frolicking, and should not be used or distributed in any way without first receiving permission. Found Frolicking is in no way responsible for prize shipment, but will work with the sponsors in all ways possible to ensure the winner receives their prizes. Find out how Found Frolicking can help promote YOUR business! If you would like to work with Found Frolicking for a review, giveaway, advertising, or promotion of any other nature, please email Lalia at found.frolicking@gmail.com.