Disclosure: Thank you to Prenatal Peek North Bay for sponsoring this content. I received product and compensation in order to facilitate a review associated with this post. All thoughts and opinions expressed below are my own. For more information, please refer to the disclosure that can be found at the bottom of this post.
Earlier this week there was
a review for the 3D/4D ultrasound services
at
Prenatal Peek North Bay in Santa Rosa, CA
. I'm so excited to be sharing information about my wonderful experience there. Ross, the ultrasound sonographer of Prenatal Peek North Bay kindly agreed to grant Found Frolicking an interview to share with you!
1. How long have you been an ultrasound sonographer?
I have been a Ultrasound Technician since 2008.
2. What do you love most about what you do?
The best and what I love most about my job is seeing the joy and hearing the happiness of the entire family, most especially the tears of joy, which I too can get teary eyed.
3. This isn't a question, but please tell us a bit about your own family!
Well I met my wife during in school for Ultrasound in Orange County. In 2009, my wife got pregnant, so we got married the same year my son was born in 2010. Since then we still have one child who practically is the other love of my life. I love my family and I would not change a thing.
4. And on that note, what was your wife's ultrasound experience like during the pregnancy with your son?
My son in the womb, well he was a little stubborn on trying to get facial features. Took us 4 tries to finally get his face and when we did it was just magical. We both was just in awe in the whole experience.
5.) What was one of the most memorable ultrasounds you've performed? What made it so memorable?
The most memorable was when he finally decided to show his face.
6.) You have a very unique and comfortable set-up at your office for the entire ultrasound experience. How did you come about choosing to set up your office so differently than a traditional medical office or even than offices of other 3D ultrasound service providers?
Well first in foremost we wanted space to where we can accommodate a big family. Unlike hospitals and some other 3D providers, they have a tiny rooms and everyone is hovering over the mother to be. Which can be uncomfortable. Having the mother to be in her own space and the family is facing away from her gives some privacy. Also comfort, we want everyone to feel as if they were at their own home and not in a hospital.
7.) Is there a most common question you receive from expectant parents concerning ultrasounds in general or what the experience of a 3D ultrasound will be like?
I do get questions in regards to the health of the baby, such as if there is anything wrong with the baby. So with those questions, I kindly just have to remind them that we are a Non-diagnostic facility so therefore we don't diagnose. We are a studio who primarily promotes bonding with family and their baby while in the womb. The experience of a 3D ultrasound is somewhat the same as a regular ultrasound, but with the enhancement of comfort and seeing the baby in a whole different way then of a regular ultrasound.
8.) What is a common misconception about ultrasounds or the experience of getting a 3D ultrasound done that you would like to address?
The most common misconception is if there is radiation involved and the answer to that is no and never.
9.) What do you feel makes Prenatal Peek North Bay stand apart from other 3D ultrasound services, and even from traditional medical ultrasounds?
Well with traditional medical ultrasounds and 3D ultrasound has no comparison to each other. Traditional medical ultrasounds is for the health of the baby which can never be replaced. It's like comparing a car and an airplane, both have a drive for direction but in a whole different way of doing it. If that makes any sense.
10.) Any last words you'd like to add?
Can't wait to do this all over again with my next kid.....if it ever happens.
Find out more about 3D/4D ultrasound services at Prenatal Peek, locate the answer to frequently asked questions about these services, and book your appointment today for
Prenatal Peek North Bay
!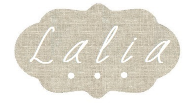 Disclosure: This is a sponsored post. I received product and monetary compensation in exchange for writing content associated with this post. All opinions expressed are my own, and were in no way influenced by the brand or any other sources. The post and all photos with the watermark are the property of Found Frolicking, and should not be used or distributed in any way without first receiving permission. Found Frolicking is in no way responsible for prize shipment, but will work with the sponsors in all ways possible to ensure the winner receives their prizes. Find out how Found Frolicking can help promote YOUR business! If you would like to work with Found Frolicking for a review, giveaway, advertising, or promotion of any other nature, please email Lalia at found.frolicking@gmail.com.