Disclosure: Thank you to Beyond Meat for sponsoring this content. I received product and compensation in order to facilitate this review. All thoughts and opinions expressed below are my own. For more information, please refer to the disclosure that can be found at the bottom of this post.
Your family's diet probably includes some of the American classics that we all know and love, from meatloaf and meatball subs, to chili, nachos, and more. I make chili from scratch at least once a month, usually serving it alongside a piping hot baked potato with all the fixings. I was intrigued when I discovered a common ingredient to chili that I could swap out with an alternative that would make this family meal healthier than ever!
Beyond Meat
offers a line of delicious sources of protein
to use in your home cooking. What is it that makes Beyond Meat products different from the beef, chicken, pork, and other sources of protein you use in your home? Beyond Meat products are a plant-based protein that's so good, you won't even notice it's
completely meat-free
. Buy hey, there's a ton of meat alternatives already on the market. You might be wondering: what makes Beyond Meat products special? Beyond Meat products stand apart because their plant-based protein was developed as result of 10 years of work studying and perfecting how animals themselves convert the plants they eat into protein. How's that for a smart approach!
Growing up in the San Francisco bay area, living a meat-free lifestyle, or simply incorporating more plant-based foods into our diets is not a completely new concept for me. But there are some legitimate concerns that people who are hesitant to try plant-based proteins have regarding the nutritional value, taste, and texture when compared to their meat counterparts. You'll be happy to know that Beyond Meat products perform in all aspects and completely exceeded my expectations.
Out of curiosity, I did a little experiment with Beyond Meat products for my family. I prepared my recipe for chili made from scratch, but replaced the beef portion with Beyond Meat beef crumbles. I didn't mention to any of my family members that I swapped out the beef! After the meal, I asked them all what they had thought of the chili. The consensus was that it was good as always. Being the only one that knew about the modification to the recipe put me in an interesting place, since the perspectives of every member of my family was unbiased since they were completely unaware of any change in the recipe. The biggest surprise was that my father didn't notice any difference, despite the fact that he is the biggest consumer of animal protein in our household!
For the
Future of Protein Challenge
, I prepared another classic family meal using Beyond Meat meatballs for a blind taste test. I decided on a very simple version of meatball subs that would make any flavors in the meatballs more obvious, to see if this changed my family's opinion of the meal in comparison with the chili I had made, which had many more ingredients and competing flavors. I wondered if my family would enjoy the meatball subs as much as they had enjoyed the chili earlier in the week.
I sat down with my brother, N, and sister, K, for lunch and presented them with their sandwiches. I asked them during the meal how they were liking the meatball subs, and they both said they were good. Afterwards, I asked again, to see how they felt about the meal after having the whole sandwich. They both came to the same conclusion and said they were more enjoyable than any time they had previously had meatball subs! Now, for the fun part. I separately told each of them that their "meatballs" didn't actually have any meat in them at all, and in fact were made mostly from green peas! They were both surprised, and as someone who takes diet as a part of his health very seriously, my brother was both intrigued and interested in adding more Beyond Meat products to his diet in the future. Both of my siblings agreed they would eat Beyond Meat plant-based proteins in a meal again. Then there was my toddler. If you're a parent, you already know that toddlers are honest. They don't hold back. When I asked him if he liked the meatball sub, he nodded his head very enthusiastically. Even more impressive? I handed him the packaging for the Beyond Beef Italian Meatballs and told him those were the meatballs I used in the sandwiches, and he proceeded to point to each of the meatballs in the picture on the packaging and say, "Yummy, yummy, yummy!"
Ready to challenge yourself? You can participate in the Future of Protein challenge, too! Conduct your own blind taste test with a surprise ingredient swap for your family. Need some inspiration on what to cook up? Get your creative juices flowing with
these delicious recipes
. Save on your purchase of a Beyond Meat product
with this coupon
and look for their line of meat alternatives at a location near you including Sprouts Farmer's Market, Safeway, Target, Ralphs, Raley's, Publix, and Whole Foods! Be sure to capture your family's reactions and then share them using the hashtag #FutureOfProtein!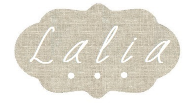 Four of the amazing plant-based protein products available from Beyond Meat!
A simple meatball sub made using the Beyond Meat Italian Meatballs.
The Beyond Meat Italian Meatballs are even better than the "real thing"!
My brother and sister digging into their meatball subs without knowing the source of the protein.
My toddler, Little E, enjoying the meatball sub made with the Beyond Meat Italian Meatballs!
My sister reading through the ingredients list, telling her where the protein in her meatball sub was really sourced from!
My brother was initially so surprised he wasn't sure what to think, but the meatball sub still got his stamp of approval.
My 3-year-old toddler pointing to the pictures of the meatballs on the packaging the day after and saying they were yummy!
Disclosure: This is a sponsored post. I received product and monetary compensation in exchange for writing this content. All opinions expressed are my own, and were in no way influenced by the brand or any other sources. Any statements made above about the products have not been evaluated by the Food and Drug Administration. This product is not intended to diagnose, treat, cure, or prevent any disease. The post and all photos with the watermark are the property of Found Frolicking, and should not be used or distributed in any way without first receiving permission. Found Frolicking is in no way responsible for prize shipment, but will work with the sponsors in all ways possible to ensure the winner receives their prizes. Find out how Found Frolicking can help promote YOUR business! If you would like to work with Found Frolicking for a review, giveaway, advertising, or promotion of any other nature, please email Lalia at found.frolicking@gmail.com.