Disclosure: Thank you to Momzelle for sponsoring this content. I received product in order to facilitate this review. All thoughts and opinions expressed below are my own. For more information, please refer to the disclosure that can be found at the bottom of this post.
Momzelle
has introduced some amazing new things to their product line! Meet the latest and greatest new product from Momzelle: the
Seamless Nursing Bra
. Gone are the days where you have to deal with the frustrations that come along with an underwire that digs into your ribcage, and fabric that irritates your skin that's more sensitive than ever... The new Seamless Nursing Bra from Momzelle was designed with the needs of new mothers in mind and is silky smooth and made to be both comfortable and practical during this time in your life.
Unfamiliar with Momzelle? If you watch Dragon's Den you may have seen them on the show back in 2010. The brand has continued to receive recognition in the maternity and nursingwear world for their stylish and comfortable high quality apparel that makes Momzelle one of the best choices for expectant and new mothers.
I received the Seamless Nursing Bra in Black. My first impression was that it looked incredibly comfortable, with a unique silky texture to the fabric that I've never seen a bra made from before. The smooth, gentle fabric easily rivals the softness of bamboo. The design offers coverage everywhere you need it, making it modest, supportive, and flattering. The bra offers great shape without being too restricting, making it great for daytime and nighttime use. It's so comfortable I've been using it as a sleep bra for weeks, and it's always the first one I reach for. Even stitching has been an issue for me with other bras, irritating my skin and making me uncomfortable and itchy. I've had zero issues so far with the Seamless Nursing Bra! This great nursing bra is available in sizes from XS to XL for only $42.
We're big fans of Momzelle here at Found Frolicking. Don't believe us? Check out our previous reviews for
the Criss Cross Nursing Tank
,
Nursing Top Hoodie
, and
the Jenny Dress
! Find fabulous fall maternity and nursing wardrobe pieces today at
Momzelle
!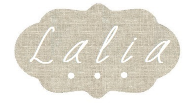 Meet the Momzelle Seamless Nursing Bra, offering you a silky smooth bra with support in all the right places.
The Momzelle Seamless Nursing Bra secures with three bra clasps for a secure, more comfortable fit.
No itchy labels here! Like all Momzelle products, the label is printed onto the garment---you won't even know it's there.
The Momzelle Seamless Nursing Bra features clasps you can easily unsnap for effortless, discreet nursing.
Five rows of bra clasps on the Momzelle Seamless Nursing Bra allow you to achieve the perfect fit for you.
The adjustable straps are soft and smooth, but don't slide while you're wearing the bra throughout the day.
Disclosure: This is a sponsored post. I received product in exchange for writing this content. All opinions expressed are my own, and were in no way influenced by the brand or any other sources. The post and all photos with the watermark are the property of Found Frolicking, and should not be used or distributed in any way without first receiving permission. Found Frolicking is in no way responsible for prize shipment, but will work with the sponsors in all ways possible to ensure the winner receives their prizes.

Find out how Found Frolicking can help promote YOUR business! If you would like to work with Found Frolicking for a review, giveaway, advertising, or promotion of any other nature, please email Lalia at found.frolicking@gmail.com.