Millions of women experience it, but there's not a whole lot of discussion around the issue. Like periods, the realities of childbirth, and similar topics... talking about it seems to be a type of taboo! But with a significant portion of the population experiencing it and living with it everyday, the discussion needs to be opened up.
We need to talk about it.
You may deal with this issue yourself, and maybe you haven't felt comfortable discussing it---even with your doctor. But if this is something you live with everyday, know that you are not alone. The astounding reality is that
one in every four women
experience stress urinary incontinence (SUI). Especially after having children, or with age, millions of women experience urine leaks from things as simple and basic as laughing, coughing, sneezing, jumping, dancing, or exercising. Some women experience only a few drops of leakage, while others experience... well, a little more than a few drops. Either way, it's embarrassing, as well as limiting. It's a horrible flashback to the days where you were a teenager and learning to live with your menstrual cycle, awkwardly trying to turn down your friend's invitation to the community pool without telling them it was your "time of the month." Not yet comfortable with your ability to handle your period confidently and without issue. Only, urinary incontinence doesn't really have a management solution which would allow you the freedom to do as you choose without limits. Until now.
Poise Impressa
is the new, revolutionary management solution for stress urinary incontinence. It looks like a tampon, but don't be fooled! The applicator is shaped and inserted just as you would use a tampon, but the Poise Impressa is designed to support your bladder, and does not absorb. 9 out of 10 women said their bladder leakage was reduced
or stopped
. Available in 3 sizes to provide the amount of support you need, this innovative product may be just the trick you need to live life without limits again! Many women who experience SUI opt to use pantyliners or menstrual pads to prevent embarrassing leakage, but Poise Impressa offers a more discreet, convenient, and functional alternative. You probably find yourself avoiding participating in certain activities you used to love as a way to avoid run-ins with leaks. While completely understandable, having to live in fear or restrict yourself and how you live your life due to bladder leakage isn't necessary anymore, thanks to Poise Impressa! Workout out at the gym, jogging, running, athletic sports, jumping on a trampoline... Whatever it is that you were holding back from doing before is possible to challenge, tackle, and enjoy due to the bladder support offered by Poise Impressa.
Hormonal changes or changes to your muscles are two common occurrences that can lead to bladder leaks. Sometimes temporary, but often requiring you to accommodate the changes permanently. After having my son, the physical stress it put on my body and the crazy surge of hormones resulted in some embarrassing leaks for me. Inconveniently, having my son at the end of August meant that I was dealing with this just as cooler weather was starting to settle in, and I had this unpleasant issue to deal with during the fall and winter when I got a cold, followed by a flu a few months later. Just the slightest sneeze would trigger a leak. It was downright frustrating to deal with on top of already not feeling my best.
Yuck!
Hearing about
Poise Impressa
, the advantages of this game-changing product struck me immediately. Although I was extremely fortunate that the SUI that I was experiencing resolved itself, I wished that I had had Poise Impressa to turn to when I could have really used it at that time. With the arrival of baby #2 expected any time now, I feel more confident about entering the postpartum stage knowing I have a great management solution should I be facing bladder leakage again down the road!
Take charge of your bladder leakage and look for the line of
Poise Impressa products
at a store near you! For a limited time, you can get $2 off your purchase of the Poise Impressa sizing kit
with this coupon
! #TryImpressa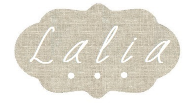 The Poise Impressa Bladder Supports Sizing Kit as you will find it in a store near you!
A look at what comes in the package of the Poise Impressa sizing kit.
Instructions for use and two bladder supports in each size are conveniently provided.
You start with the Size 1 bladder support and move up to the next size if not getting the support you need.
The Poise Impressa bladder support applicator is comfortable and easy to use!
A look at the Poise Impressa applicator as it is being inserted.
The Poise Impressa bladder support blossoms out and has a gentle structure to offer the needed support for your bladder.
Look for the Poise Impressa sizing kit and line of products at an online retailer or store near you!
Disclosure: This is a sponsored post. I received product and monetary compensation in exchange for writing this content. All opinions expressed are my own, and were in no way influenced by the brand or any other sources. Any statements made above about the products have not been evaluated by the Food and Drug Administration. This product is not intended to diagnose, treat, cure, or prevent any disease. The post and all photos with the watermark are the property of Found Frolicking, and should not be used or distributed in any way without first receiving permission. Found Frolicking is in no way responsible for prize shipment, but will work with the sponsors in all ways possible to ensure the winner receives their prizes. Find out how Found Frolicking can help promote YOUR business! If you would like to work with Found Frolicking for a review, giveaway, advertising, or promotion of any other nature, please email Lalia at found.frolicking@gmail.com.