Disclosure: Thank you to Prenatal Peek North Bay in Santa Rosa for sponsoring this content. I received their services at no charge in order to facilitate this review. All thoughts and opinions expressed below are my own. For more information, please refer to the disclosure that can be found at the bottom of this post.
Bonding with baby during pregnancy does not come easily to all. Pregnancy symptoms can be frustrating, and the hormonal changes that may make you more irritable or demanding than usual can also be trying for your partner. And while you have constant reminders and a direct and intimate bond with the little bundle of joy growing in your womb, not all significant others have an easy time trying to bond with the baby before birth. There are so many positive aspects of pregnancy, and today it's easier than ever to bond with baby before they're even born. Prenatal Peek makes it possible to see your baby in 3D and 4D using the highest quality imaging technology available. Photos and video to take home will allow you to see and bond with your baby in another way for all of those days and months that still remain until your little one's arrival!
I was impressed to say the least by my experience at Prenatal Peek North Bay in Santa Rosa. The owner and sonographer, Ross, is fun, professional, and great and what he does. I was so happy with all of the great photos that he was able to get, despite the fact that my baby girl was uncooperative (to say the least) throughout the entire ultrasound. The set up at Prenatal Peek North Bay is unlike any other ultrasound service I am aware of. The amazing viewing room has three couches for any attending family members, and a large flat screen TV where the expectant mother and any attending family can see the baby. Heartbeat bears in a variety of animals are available to purchase at a small additional cost, with a recording of your baby's heartbeat during the ultrasound recorded and inserted into the bear. They make a wonderful memento to remember the incredible experience by, and being able to listen to the baby's heartbeat is something you can enjoy again and again in the months to come.
The 3D ultrasound experience is not completely unfamiliar to me. My husband and I had decided that having a 3D ultrasound was a worthy investment while I was pregnant with Little E. But while the photos are priceless and I would do it over in a heartbeat, I wasn't charmed by the experience with the ultrasound service we had used. The office was dark, cold, and bare. And the ultrasound technician didn't seem to be in the best mood---behaving abruptly and in a regimental manner. Overall I still walked away feeling positively about the experience. How could I not? I had seen my baby boy. However, I did leave the office with some mixed feelings. It hadn't been
quite
what I had expected. Comparing it to my experience at Prenatal Peek North Bay, the difference is like night and day! From the look and feel of the office and surrounding area, to the interaction with Ross, I was happy with the experience from beginning to end.
I can't even count the number of times I've looked at my ultrasound pictures since they were taken! Every time I look at the sweet little face in the photographs, I love her a little more. The ultrasound pictures also helped me be a little more patient about meeting her, since some of my curiosity was satisfied.
Book your appointment
today at Prenatal Peek North Bay
!
Ultrasound FAQ's
Are ultrasounds safe?
Perhaps you've been considering having a 3D ultrasound experience, but you've heard that it could be harmful to the baby. When doing research about the safety of ultrasounds, it becomes evident very quickly that there aren't any credible sources claiming that ultrasounds pose a risk to the baby. Even a doppler functions the same way as an ultrasound machine, although on a much lower strength. But dopplers are used by medical professionals at every prenatal visit, and you will have at least one medical ultrasound during your pregnancy.
Why should I get a 3D ultrasound when I've already had a medical ultrasound?
There are many things in life that are an investment. Just like many people choose to invest in family photos or engagement photos, a 3D ultrasound will provide you with priceless photos and video to cherish for years to come. The experience of a 3D/4D ultrasound is completely different than receiving a routine medical ultrasound. A 3D/4D ultrasound is an intimate experience to bond with your baby!
Can I find out the gender of my baby?
Absolutely! Prenatal Peek even has a package for expectant parents who want a brief ultrasound specifically for gender determination.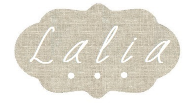 My favorite image captured at my 3D/4D ultrasound of my little baby girl!
Thanks to the ultrasound I knew what my baby girl looked like before she had even arrived!
We ended up with many wonderful photos, but this was one of my favorite profile shots from the ultrasound.
If you compare this photo with the 3D ultrasound photo above, you can see just how much detail a 3D ultrasound provides!
Are you ready? Appointments fill up fast! Book your 3D ultrasound TODAY!
Disclosure: This is a sponsored post. I received services at no charge in exchange for writing this content. All opinions expressed are my own, and were in no way influenced by the brand or any other sources. The post and all photos with the watermark are the property of Found Frolicking, and should not be used or distributed in any way without first receiving permission. Found Frolicking is in no way responsible for prize shipment, but will work with the sponsors in all ways possible to ensure the winner receives their prizes. Find out how Found Frolicking can help promote YOUR business! If you would like to work with Found Frolicking for a review, giveaway, advertising, or promotion of any other nature, please email Lalia at found.frolicking@gmail.com.