Disclosure: Thank you to NetBet for sponsoring this content. I received compensation in order to facilitate this content. All thoughts and opinions expressed below are my own. For more information, please refer to the disclosure that can be found at the bottom of this post.
It's not always easy to find even five minutes to yourself as a parent. You can be a first-time parent or an experienced parent to multiple children, and still struggle to find "me time." The demands on your time were inconceivable prior to becoming a parent, and you probably find yourself forgetting how the heck you even spent all of your time back in the days where it was just you and your significant other. Even the most basic and simple ways you used to do daily activities aren't so private or "yours" anymore.
But one thing I've heard time and time again from many parents who are satisfied with their routine is that they make time for themselves. For some it may be just a few minutes a day, and others make it a priority to get thirty minutes or more to themselves. It's important to find just that little bit of space to do the one thing that you do for YOU to keep yourself sane. Maybe you just want to sit and do absolutely nothing for just a few minutes, or perhaps take a little time to pursue a hobby or interest that you've developed prior to or after becoming a parent.
So the question is: what do you do just for you? Whatever it is, find a way to incorporate it back into your life! Perhaps your pre-parenthood interests included the occasional visit to a casino placing bets or enjoying slot games, or even participating in games online. Casinos have been in existence since the very first known gambling house was established in Venice, Italy in 1638. They exist all around the world as a destination for locals and tourists alike. Visiting casinos, local or abroad, can be an expensive affair. Travel expenses, scheduled time off, and living costs while at a casino resort are all big factors. Who has the time for that, anyway? Where the gaming industry is involved, there is a way to still enjoy this activity without going through all the trouble.
The invention of computers was already life-changing, but online gaming took things to a whole new level. Did you know that it was only 50 years ago that digital gaming itself existed in only a few laboratories around the world? After all, it was only in 1971 that the first commercial arcade game was available. Digital gaming is a hobby and interest that took the world by storm when it became available to the public, and has evolved significantly since it was first introduced. 59% of Americans played video games in 2013, spending more than $21 billion on video games alone. In regards to online gaming itself, it all started with PLATO in the early 1970s, and has only grown in popularity since internet usage started to become a common household occurrence in the 1990s and early 2000s. And it isn't hard to see why! Convenience is only one aspect that makes online gaming enjoyable. It's easier than ever to find a great source of entertainment that is always there, whenever you may have the time and inclination.
If gaming or placing bets is something you've enjoyed as a past time, you can conveniently incorporate it into your life from the comfort of your home.
Online casino NetBet
is your destination for online gaming and so much more. With an online casino, a section for placing bets on sporting events, and a wide range of games, there's a lot to discover and enjoy in the time you set aside for yourself to have a little fun.
Check it out today
!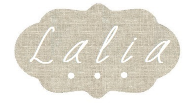 Disclosure: This is a sponsored post. I received product monetary compensation in exchange for writing this content. All opinions expressed are my own, and were in no way influenced by the brand or any other sources. The post and all photos with the watermark are the property of Found Frolicking, and should not be used or distributed in any way without first receiving permission. Found Frolicking is in no way responsible for prize shipment, but will work with the sponsors in all ways possible to ensure the winner receives their prizes. Find out how Found Frolicking can help promote YOUR business! If you would like to work with Found Frolicking for a review, giveaway, advertising, or promotion of any other nature, please email Lalia at found.frolicking@gmail.com.