Disclosure: Thank you to Bard + Finch for sponsoring this content. I received product and compensation in order to facilitate this review. All thoughts and opinions expressed below are my own. For more information, please refer to the disclosure that can be found at the bottom of this post.
Be prepared to fall in love! Bard + Finch provides quality products at affordable prices. Consider yourself warned: you may become addicted to their luxurious line of body care products that will keep you coming back for more. The
Ylang-Ylang Lip Balm
,
Peppermint Hand & Body Lotion
, and
French Lavender Moisture Cream
are just a few irresistible options. Their affordable
Gift Sets
are perfect to pamper a loved one on Christmas, a special occasion, or to surprise them with just because.
A small family-operated business, the founders of Bard + Finch take their inspiration from their breathtaking surroundings in Maine. The natural beauty and undeniable simplicity of nature inspired them to create each and every product to be free of petroleum, synthetic fragrances, fillers, and other undesirable---and unnecessary---ingredients. You will only find quality component, including therapeutic grade essential oils, among the list of ingredients.
I had the opportunity to try the Bard + Finch
Spa Delight Gift Set
. I personally like to have options, and if you're like me, the Spa Delight Gift Set is the one for you! The products inside the Spa Delight Gift Set are completely up to you---all you have to do is select your choice of one of each of the following: Face Oil, Bath Salt, Face Mask, Hand & Body Lotion, and Scrub. I selected the
Juniper Berry Dead Sea Bath Salt
,
Ylang-Ylang Face Oil
,
Oatmeal & Botanicals Face Mask
,
Pink Grapefruit Hand & Body Lotion
, and
Sea Mineral Scrub
. Imagine my surprise when my Spa Delight Gift Set arrived on my doorstep, and I discovered upon opening the box that all of the products were packaged in glass! This great packaging keeps the contents their best, and means that you won't have to worry about the containers tampering with the scent or leeching into any of the products.
My mother, my sister, and I have all been raving about these delightful bottles of heavenly goodness since they arrived. We each have our own favorite---my sister prefers the pleasant fragrance and light texture of the Pink Grapefruit lotion, while my mother loves the effective yet gentle Oatmeal & Botanicals face mask, and I adore the Juniper Berry bath salts which have been revitalizing for the dry skin I've been experiencing for months during my pregnancy.
Something I've found to be a good perspective to keep in mind for many aspects of life, but that is especially true with body care products, is: quality over quantity. Huge quantities of a poor quality body lotion, for example, will be less effective than a fraction of that quantity with a high quality lotion. Looking at the price tag for some higher end body care products, I can completely understand why some people's jaws drop to the floor. But when properly using these types of products, you'll find they'll far outlast that of their less expensive counterparts, and often even work out to be cheaper in the long term, too! My family and I have been able to whole-heartedly agree that the Bard + Finch products are worth their weight on gold. The contents go a long way, and I know we'll be happily enjoying these products for months to come.
Love what you hear? Find these and so much more directly on the
Bard + Finch website
. Save 10% on your purchase from Bard + Finch until September 2nd, 2015 with the code
fndfrlk815
! You can also enter for your chance to win a Spa Delight Gift Set of your very own. Read below for all the details and then enter to win. Good luck!

Connect with Bard + Finch
Website
|
Facebook
|
LinkedIn
One lucky winner will receive a Spa Delight Gift Set from Bard + Finch
Open to residents of the continental United States.
Must be 18 or older in order to enter this giveaway.
Limited to one entrant per household.
Giveaway ends 08/16 at 11:59 pm PST.
Winner will be chosen at random through Random.org.
The winner will be announced on Found Frolicking and contacted via the email address .provided. A response accepting the prize is required within 48 hours in order to claim the prize, or another winner will be selected.
The sponsor of the giveaway is responsible for prize fulfillment.
Hitting the "Like" button on any Facebook page visited will not increase odds of winning, but we greatly appreciate your support. The support also helps us bring you more amazing giveaways!
By entering the giveaway, you agree to the above terms.
Enter using the Giveaway Tools form below. Good luck!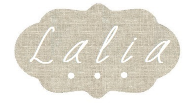 A look at just a few of the products available from Bard + Finch!
The Bard + Finch Dead Sea Bath Salts are the perfect indulgence for your bath.
Cleanse with the Bard + Finch Sea Mineral Scrub to clean out your pores and achieve skin that feels light and fresh.
Draw out anything undesirable in your pores with a delightful Bard + Finch face mask.
The Bard + Finch is light and moisturizing. No thick, oily lotion, here!
Could your skin use something a little extra? The Bard + Finch Face Oil is just what you need!
The Bard + Finch Sea Mineral Scrub has a gritty texture without being harsh.
Showing off the texture of the beautiful Bard + Finch Dead Sea Bath Salts.
Disclosure: This is a sponsored post. I received product monetary compensation in exchange for writing this content. All opinions expressed are my own, and were in no way influenced by the brand or any other sources. Any statements made above about the products have not been evaluated by the Food and Drug Administration. The post and all photos with the watermark are the property of Found Frolicking, and should not be used or distributed in any way without first receiving permission. Found Frolicking is in no way responsible for prize shipment, but will work with the sponsors in all ways possible to ensure the winner receives their prizes.
Find out how Found Frolicking can help promote YOUR business! If you would like to work with Found Frolicking for a review, giveaway, advertising, or promotion of any other nature, please email Lalia at found.frolicking@gmail.com.
Fine Print for Giveaway: Giveaway open to individuals 18+ who are residents of the United States and Canada. Entries are limited to one person per household. Giveaway begins August 3rd, 2015 at 9 pm PST, and ends August 16, 2015 at 11:59 pm PST. The winner of the giveaway will be chosen at random through Giveaway Tool's Random.org. Winner will be notified via email, and first name and last name's first initial will be announced on the Found Frolicking blog. Please make sure your email address is correct when entered, so that you can be reached if you win. The winner will have 48 hours to respond to the email sent out to them, and should a response not be received within that time, the prizes are forfeited. Please follow the instructions for each entry, as you have to have done what was instructed for your entry to count. All entries will be verified. Found Frolicking is in no way responsible for prize shipment, but will work with the sponsors in all ways possible to ensure the winner receives their prize. Void where prohibited. Entering using the Giveaway Tools form means you agree to the above terms. Thank you.