There isn't a single family I know that has finances so comfortable that they don't have to worry about money. A feeling I'm sure everyone can relate to is that there are a lot of expenses to life as it is, having a family just increases these expenses drastically. Which is why it's important to be wise with your family's income and look for budget-friendly ways to cut costs where possible. Saving money doesn't always mean sacrificing quality. When it comes to your potty training toddler, did you know you can save and get great quality by buying
Huggies Pull-Ups®
Training Pants at
Family Dollar
?
Beginning
potty training
is a daunting task. You really don't know how it's going to go, and of course there's also the fact that you know it's guaranteed to be a messy business. Here are three tips to keep in mind while beginning potty training with your toddler!
#1. Keep it fun.
I've heard more than a few parents tell me that their child got overwhelmed when one of their parents put too much pressure on them about potty training. Embarrassing or losing your cool with your child while they are trying to learn something that's a really big deal for them will only give them negative associations with the task. You don't want your little one to have anxiety or feel stressed about learning toilet training. So remember to keep it light and fun. Just as you are less inclined to do things that you associate something negative with, your potty learning baby, toddler, or kid will, too.
#2.
Find a motivating factor.
When you think about it, it isn't hard to see why children don't see potty training as a necessary skill. After all, diapers are all they have known, and that system seems to work just fine! So it's up to you to find the "it" factor that motivates them to take that next step.
#3.
Turn it into activity time.
One key to successful potty training sessions is to keep your child patient while they're working up to doing #1 or #2 on the toilet. Sing songs, read books, play with special toys, or play games with them to keep them occupied so they don't want to jump off the potty prematurely because they've gotten bored with the activity!
#4.
Bare bottom time.
Not everyone is comfortable letting their child run around their house without even a diaper on. Yes, it can be messy. It also means you have to keep a close eye on them. But if you're willing to give it a shot, it can prove to be a great potty training method. While it may not be successful with more mischievous children, more sensitive little ones respond to it very quickly. I've known parents who said their child was far more successful at potty training after experiencing the uncomfortable sensation of peeing on themselves, or being startled at seeing their own poop.
#5.
Expect the unexpected.
While consistency and determination are both key to potty training success, there's something else to keep in mind: things may just not go the way you want them to. You may have to be open to trying methods you were hoping to avoid, or even at one point face that your child isn't ready to potty train quite yet. Especially if one or both of you are getting extremely frustrated with the toilet training process, it may be best to give it a break for a few days, or a few weeks, and try again with a new game plan in mind!
For a limited time, you can save even more on your purchase of Huggies Pull-Ups® at Family Dollar when you text
CARE
to 28767! Use the coupon you receive to get Huggies Pull-Ups® at a great price.
Click here
to find a Family Dollar near you. Then go to the
Huggies website
for even more potty training tips and tricks!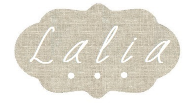 Disclosure: This is sponsored content. I did not receive monetary compensation in exchange for writing this content, however, I receive a small amount of compensation when links in the post are clicked. All opinions expressed are my own, and were in no way influenced by the brand or any other sources. The post and all photos with the watermark are the property of Found Frolicking, and should not be used or distributed in any way without first receiving permission. Found Frolicking is in no way responsible for prize shipment, but will work with the sponsors in all ways possible to ensure the winner receives their prizes. Find out how Found Frolicking can help promote YOUR business! If you would like to work with Found Frolicking for a review, giveaway, advertising, or promotion of any other nature, please email Lalia at found.frolicking@gmail.com.