Disclosure: Thank you to Momzelle for partnering with Found Frolicking for this content. Product was provided to me free of charge in order to facilitate this review. All thoughts and opinions expressed below are my own. For more information, please refer to the disclosure that can be found at the bottom of this post.
Here at Found Frolicking, we're no strangers to
Momzelle
. This incredible brand won me over from the start, and has impressed with their quality and functional design again and again. Momzelle is an incredible Canadian brand that has received recognition for their wonderful products many times since they began in 2007. Fans of Dragon's Den may even recognize Momzelle from their appearance on the show! I was introduced to Momzelle with the
Criss-Cross Nursing Tank review
, and then had the chance to try out another great product for a
Nursing Hoodie review
.
This time around, I had the chance to review something perfect for this time of year: the
Momzelle Jenny Dress
. This flattering dress features lovely ruches and an empire waistline, making it a flattering style for any body type at any stage pre- and post-baby! The Jenny Dress is currently available in Saphire and Black, in sizes ranging from XS-XXL. I love wearing tops and dresses with a low neckline because I find them to be more flattering, but it can be a pain to wear a camisole under everything to avoid showing too much. You don't have to worry about that with the Jenny Dress, which has a universal breast openings for nursing that looks like a built-in camisole. The fabric used for Momzelle garments is stretchy, allowing it to hug your curves in all the right places! Their quality material also results in nursing garments that can keep up with you---they don't lose their shape throughout the day, and can hold up everyday, leaving you with clothing that can be loved for years. This lovely dress works well as a maternity or nursing dress, and I love how gentle the soft fabric is on my sensitive skin. You can wear Momzelle clothing with confidence, knowing that it is apparel you can rely on. It was the unbeatable performance and figure flattering design that kept me grabbing for my Momzelle nursing tank even after I no longer needed nursing apparel. I've received so many compliments on this dress while I'm out and about and would highly recommend it as a summer must-have!
Momzelle has generously offered up a goodie just for you! Enter the code
SUMMER5
to get $5 off your purchase from Momzelle until August 15, 2015.
Preparing your fall wardrobe? You can find plenty of apparel options for the fall season from Momzelle, including the
Rachel Nursing Top
and
Jolie Nursing Dress
. Keep checking back on the Momzelle website or check in with them on social media to hear about new additions to their seasonal collections, as well as to hear about promotions and sales.
Connect with Momzelle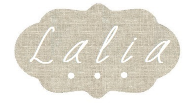 The Momzelle Jenny Dress looks great on the rack and when worn.
No matter how long you're on-the-go for, the Jenny Dress will keep you comfortable and looking great all day long.
Wearing the Jenny Dress while 7 months pregnant.
The Momzelle Jenny Dress is flattering no matter what stage you're at---during pregnancy or post-baby.
The Momzelle Jenny Dress is flattering any day, and from all angles.
A closer look at the quality, detail, and texture of the Momzelle Jenny Dress.
Disclosure: This product was received by myself free of charge, in exchange for an honest review. I did not received monetary compensation of any kind. However, all opinions expressed are my own, and were in no way influenced by the brand or any other sources. The review and all photos with the watermark are the property of Found Frolicking, and should not be used or distributed in any way without first receiving permission.
Find out how Found Frolicking can help promote YOUR business! If you would like to work with Found Frolicking for a review, giveaway, advertising, or promotion of any other nature, please email Lalia at found.frolicking@gmail.com.