Parenthood in theory is one thing, but in reality it is quite another. It's so much more, in some good ways, and also in some not so great ways, too! It's not exactly an unknown fact that being a parent is exhausting---and being a parent to a newborn is even more so. But something you'll hear not even just first-time parents saying is that it's even harder than they expected.
Navigating parenthood with a newborn is even harder because of how much sleep you lose in those first three months or so. It's important to find a balance, and find the routine that works for your family. Here are just a few things that contribute to the formula for happiness in those first months with baby!
Take all the help you can get. You never know what to expect from your little one prior to their arrival, because, of course, each baby is unique. Colic, jaundice, and acid reflux are a few unexpected things you may find yourself facing as a new parent, making things especially challenging. But even babies who don't experience anything out of the norm are a lot of work. My husband and I had no help with our son when he was born, since we had no family and few friends nearby. I can't stress enough how frustrating it is to have no help. I'd find myself going four days without even having 20 minutes to take a shower, and feeling even more frustrated as a result. Always take up family and friends on any offers to help cook, clean, run errands for you, etc---anything to help take a little of the load off so you can focus your energy elsewhere.


Keep commitments to a minimum. Depending on the temperament of your baby, you may very well find that having anything more than the most essential commitments (such as check-ups for your little one) simply become to stressful. Don't overburden your schedule with lunch dates, play dates, or anything else that may end up only overwhelming you. The days where you can impulsively decide to go out for errands or activities and be out the door in less than 10 minutes are at an end. It varies from family to family, but in those early months it took me two hours to get my son ready for an outing of any length. That's a lot of extra work! You get your little one into the car seat and are about to head out when they suddenly have a diaper explosion. You change them out of their diaper and their clothes, and finally get them settled back into their car seat after cleaning them up. But now they won't stop crying because they're hungry, so you have to stop and feed them before making another attempt. Things like this will just keep on happening, and it always seems to occur just as you're trying to leave! Give yourself plenty of time to get out of the house and get to any appointments, figure out the times that are most realistic for you to get things done, and work around that.


Try new things, and don't be discouraged. Some babies don't like being swaddled, some babies like to constantly feel movement while others can't stand baby swings, some babies like to be snug and close and others like their space. Don't be afraid to try different options for keeping your baby happy. What works for other little ones may not work for your baby and vise versa. But trying new things will help you find out what works for you, and you won't always find out whether something works when trying it out for the very first time. Feeding infants who are ready for food can be especially frustrating. They're often unwilling to try new foods at first and it can take introducing them to the same new food many times, and preparing it different ways, to finally get them interested. Persistence, persistence, persistence.


Don't be too hard on yourself. We put a lot of pressure on ourselves as parents, even more so as first-time parents. When it truly hits you that this new, perfect, innocent little human being relies on you for each and every little thing, it seems to bring out the perfectionist in all of us. In needing to be your baby's everything, we can place unreasonable expectations on ourselves. You can be Super Mom, but you still can't do everything. Things happen. You're human, and that's okay. Try as you might, you won't be able to avoid your little one developing a rash, or getting scratches, bumps, or bruises. Take a deep breath and remind yourself that it isn't the end of the world. Everything is going to be fine!


Take lots of pictures. You hear this one a lot, but it's true. Stay on top of taking pictures. In those first several months, your precious baby grows, changes, and evolves in the blink of an eye. You'll probably be too tired to notice for awhile, but when you look back at the photos you'll see a change in them even from day to day! So make it a priority to snap at least a few photos once a day for the first 6 months, even if you have no time to look at them or do anything with the photos until further down the road. You won't regret it.


Be prepared for a lot of surprises! If you read any baby books, they can sometimes make it seem like all babies are the same. As you'll quickly discover, that couldn't be further from the truth. Your baby will surprise you every day, and you'll find that your baby will probably be completely different from those of your friends and family members. They are their own little person right from the start! Enjoy every minute of it. It's true what they say, those early days are gone in the blink of an eye.
What advice would you give new parents? What are things that you wish someone told you? Be sure to share in the comments below! You can also use the #formulaforhappiness tag in photos of your little one on social media with your tips for keeping little ones happy in those first months. We look forward to seeing photos of your bundle (or bundles!) of joy!
If you're a new parent, there are tons of resources in your community and online to help you find your formula for happiness! In need of some help with the tough topics?
Gerber Good Start
can help! You can make a
free appointment
over at
Gerber Good Start
with their new certified baby sleep consultant, nutritionist, or certified lactation consultant. Again, this is at
no cost to you
!
Click here
to book your appointment today.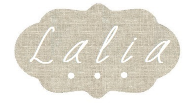 Disclosure: This is sponsored content. I did not receive monetary compensation in exchange for writing this content, however, I receive a small amount of compensation when links in the post are clicked. All opinions expressed are my own, and were in no way influenced by the brand or any other sources. The post and all photos with the watermark are the property of Found Frolicking, and should not be used or distributed in any way without first receiving permission. Found Frolicking is in no way responsible for prize shipment, but will work with the sponsors in all ways possible to ensure the winner receives their prizes. Find out how Found Frolicking can help promote YOUR business! If you would like to work with Found Frolicking for a review, giveaway, advertising, or promotion of any other nature, please email Lalia at found.frolicking@gmail.com.