Disclosure: Thank you to the Ecology Works for sponsoring this content. All thoughts and opinions expressed below are my own. For more information, please refer to the disclosure that can be found at the bottom of this post.
We all know that it's a lot of work to maintain a clean household. Having products that work effectively and efficiently is a must. But there's something else to consider when it comes to selecting the products we keep in our homes. Every day household products we use in our home can have an impact on air quality, and by extension, our health.
The Ecology Works
provides you with the tools you need to do the tough jobs the right way, without all the nonsense. Their
product line
of green cleaning products ranges from the essential
Anti-Allergen Laundry Detergent
to the heavy duty
Vital Oxide
disinfectant. The Ecology Works has products that help parents eliminate major allergen sources in their home, creating a more pleasant environment for sensitive children. Using only the most essential, simple ingredients minimizes the likelihood of reactions to the formulas, but the effective ingredients will deliver results. You can find out more about using the Ecology Works products to reduce allergy symptoms in children
on their website
.
All of the Ecology Works products contain the most natural ingredients possible, making them safe, and also allowing to you feel good about using their sustainable household products that won't do harm to the environment.
The
Vital Oxide
disinfectant, that also doubles as an odor eliminator, is an amazing multi-purpose disinfectant. It can safely be used to sanitize surfaces on most surfaces in your home, vehicle, and in high traffic settings such as in daycares or locker rooms. This effective disinfectant that kills 99.999% of bacteria and other harmful microbials is so safe that it can be used on food contact surfaces and does not even have to be wiped clean. All that's needed is to allow the surface to air dry for 10 minutes after application!
Dustmitex
is another great product from The Ecology Works that gets the job done. Dustmitex allows you to eliminate pesky dust mites and fleas without any of the chemical or poison ingredients that pose a risk to you or your household pets. Available in both a 32oz spray bottle, and in a powdered form in a 8oz bag or 2lb bag. This product is clear, odorless, and you don't have to worry about it staining even light colored fabrics with use. Dustmitex works quickly to reduce your household's mite population within just a few weeks, and with proper use can eliminate nearly every mite in your home within 8 weeks!
If you have any canine or feline companions, you won't want to miss the
Anti-Allergen Pet Shampoo
. The formula contains 100% biodegradable plant and mineral base, and offers sustained odor protection. This fantastic pet shampoo is designed to neutralize protein allergens on contact, and overcome skin problems caused by dust mites. As a bonus, this formula will both clean and condition, leaving your animal companion with a soft and healthy coat. For more information about how the Ecology Works products can help alleviate the allergies of members in your household from household pets,
please click here
.
For your day-to-day life, the
Anti-Allergen Solution
and
Anti-Allergen Laundry Detergent
from the Ecology Works are a
must
. The laundry detergent is a hypoallergenic, fragrance-free formula that removes allergens from your clothing and contains no perfumes, dyes, enzymes and other common laundry detergent ingredients that can be allergen triggers. The Anti-Allergen Solution can be used on all types of fabric surfaces (please note: it may not be used on fabrics that are labeled "dry clean only") and neutralizes allergens that come from pet dander and dust mites. Pet owners will be thrilled to know that the Anti-Allergen Solution is completely safe to use around your household furry friends! Carpets, upholstery, bedding linens, and curtains are just a few of the items in your household that you can use this powerful non-toxic solution on. You can even use it in your washing machine to extend allergen reduction during regular washing machine use. Add Anti-Allergen Solution as directed for use in your hot water vacuum machine to achieve a truly deep and thorough clean!
You might be thinking that you don't have any use for the Ecology Works products in your household. Maybe you're right! Or, maybe you're just like me. When my package of the Ecology Works products arrived on my doorstep, I honestly wasn't sure how many of the products I could truly test. My home was just fine! Only... it turned out I was wrong. Upon closer inspection, I found mold on my mattress! We were also unfortunate enough to develop a flea problem in our bedroom as a result of our family cat who insists on frequently going on adventures outdoors. I was completely overwhelmed when I discovered these problems in our home, and wasn't sure how much I could expect from the Ecology Works products. After all, how much could they really help? I treated my mattress with the Vital Oxide twice, spraying my mattress generously, and following the directions for use. The flea population quickly grew out of control after I noticed the first few, and I had to treat all of our bedding (even our pillows!) with Dustmitex. To my surprise, within a week of applying Dustmitex, I observed astounding results. The fleas were gone within six days. I haven't seen a single flea hopping around since! I'm now a firm believer in the effectiveness of the Ecology Works products, and know that I can rely on them with confidence should these types of problems arise again in the future. Thank you, the Ecology Works!
Purchase the Ecology Works products today
directly from their website
. Tons of valuable information about the causes of many common allergens and effective treatments can be found on the Ecology Works website. Read about the success customers have had with the Ecology Works products by
reading the testimonials
.
Connect with the Ecology Works
Website
|
Facebook
|
Twitter
T
he Ecology Works has teamed up with Found Frolicking to bring you an amazing giveaway package with tons of goodies from the Ecology Works line! Read all of the juicy details below and then enter to win. Good luck!
Welcome to the Ecology Works Prize Package Giveaway
One lucky winner will receive a prize package from the Ecology Works, approx. ARV $75+.
Open to residents of the continental United States.
Must be 18 or older in order to enter this giveaway.
Limited to one entrant per household.
Giveaway ends 06/28 at 11:59 pm PST.
Winner will be chosen at random through Random.org.
The winner will be announced on Found Frolicking and contacted via the email address .provided. A response accepting the prize is required within 48 hours in order to claim the prize, or another winner will be selected.
The sponsor of the giveaway is responsible for prize fulfillment.
Hitting the "Like" button on any Facebook page visited will not increase odds of winning, but we greatly appreciate your support. The support also helps us bring you more amazing giveaways!
By entering the giveaway, you agree to the above terms.
Enter using the Giveaway Tools for below. Good luck!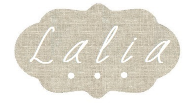 The product line of the Ecology Works, made for all of the heavy duty cleaning in your household.
The Anti-Allergen Solution from the Ecology Works is great for treating your furniture against nuisance allergens.
The Anti-Allergen Laundry Detergent is a must for eliminating allergens from your clothing!
Animal companions can be major allergen carriers, help minimize their impact on your health with this amazing shampoo.
Is your home infested with dust mites or fleas? No problem! DustMitex has it taken care of.
Mold can be a major hazard to your health. Prevent or kill mold with the heavy duty VitalOxide!
Treating a moldy memory foam mattress with VitalOxide.
Disclosure: This is a sponsored post. I received monetary compensation in exchange for writing this content. All opinions expressed are my own, and were in no way influenced by the brand or any other sources. The post and all photos with the watermark are the property of Found Frolicking, and should not be used or distributed in any way without first receiving permission. Found Frolicking is in no way responsible for prize shipment, but will work with the sponsors in all ways possible to ensure the winner receives their prizes. Find out how Found Frolicking can help promote YOUR business! If you would like to work with Found Frolicking for a review, giveaway, advertising, or promotion of any other nature, please email Lalia at found.frolicking@gmail.com.
Fine Print for Giveaway: Giveaway open to individuals 18+ who are residents of the continental US. Entries are limited to one person per household. Giveaway begins June 15, 2015 at 7 pm PST, and ends June 28, 2015 at 11:59 pm PST. The winner of the giveaway will be chosen at random through Giveaway Tool's Random.org. Winner will be notified via email, and first name and last name's first initial will be announced on the Found Frolicking blog. Please make sure your email address is correct when entered, so that you can be reached if you win. The winner will have 48 hours to respond to the email sent out to them, and should a response not be received within that time, the prizes are forfeited. Please follow the instructions for each entry, as you have to have done what was instructed for your entry to count. All entries will be verified. Found Frolicking is in no way responsible for prize shipment, but will work with the sponsors in all ways possible to ensure the winner receives their prizes. Void where prohibited. Entering using the Giveaway Tools form means you agree to the above terms. Thank you.