Disclosure: Product was provided to me free of charge in order to facilitate this review. All thoughts and opinions below are my own. A full disclosure can be found at the bottom of this post.
Momzelle
began in 2007 with a very simple mission: to create functional, fabulous nursing wear that would improve the breastfeeding journeys of mothers. Since its inception, Momzelle has appeared on Dragon's Den, and has received a lot of recognition for their brand and their products over the years---such as receiving Best Socially-Minded Business CYBF Award in 2010!
When I first heard about Momzelle in 2012, I knew this was something to get excited about, and I absolutely loved the
Momzelle Criss Cross Nursing Tank I reviewed
for them. It didn't take long for me to realize that Momzelle products had styles that were extremely flattering, keep their shape, and stand the test of time. Momzelle quickly became one of my go-to brands, and one of the few brands I recommend to everyone I know. The
Rosemary Nursing Top
I later purchased became one of my wardrobe favorites.
I am thrilled to introduce another great Momzelle product to you today: the
Momzelle Nursing Top Hoodie
. This flattering hoodie is currently available in six lovely colors: heather grey, deep indigo, dalhia, obsidian, navy blue, and black. It's lightweight, and very breathable, perfect for those breezy spring and summer days where you need another layer!
For review, I received the Momzelle Nursing Top Hoodie in navy blue. I prefer to wear my clothes very fitted, so I ordered a size down from the Momzelle sizing chart. Even ordering a size down, I was impressed with the length of the sleeves. Like all Momzelle garments, the fabric is soft and stretchy, but unlike a lot of maternity and nursing apparel, it does not lose its shape throughout the day or over time! As you can see in the pictures where I am modeling my Momzelle Nursing Top Hoodie, the forgiving fabric is even accommodating of my growing baby bump! The fabric has been comfortable throughout my pregnancy so far, even though my skin has grown increasingly sensitive and a lot of my other wardrobe favorites have become to itchy for me to wear. I love how flattering the Momzelle Nursing Top Hoodie is, and have happily walked out the door for errands or a day out with Little E without feeling underdressed. It has been the perfect garment for quickly and discreetly nursing my toddler wherever we are! This wardrobe staple is so comfortable, I can't wait to order another in black when they restock.
Exciting news to share! Until May 31st, Momzelle is kindly offering a coupon code to provide you with $5 off your purchase. This is a great additional discount on orders. It's worth taking a look at their Mother's Day sale for up to 40% off nursing apparel. Please note the Mother's Day sale ends May 10th. To receive $5 off your order, simply enter the code FOUNDF5 in the box at the bottom of the shopping bag page before proceeding to checkout!
To purchase the Momzelle Nursing Top Hoodie and many other amazing products,
go to their website
. You can also find out more about Momzelle and stay updated on their new products and sales by following
their Pinterest boards
, liking
their Facebook page
, following them
on Twitter
, and
following them on Google+
. Be sure to also check out
the Momzelle blog
!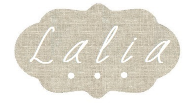 The lovely Momzelle Nursing Top Hoodie
The top portion of the Momzelle Nursing Top Hoodie conveniently pulls up for nursing.
The Momzelle Nursing Top Hoodie features a generous hood, and long sleeves for a perfect fit!
At the bottom of each Momzelle garment, you can find their lovely logo.
A look at the neckline of the Momzelle Nursing Top Hoodie.
Sporting my Momzelle Nursing Top Hoodie paired with blue jeans and sandals!
The back of the Momzelle Nursing Top Hoodie when worn.
The Momzelle Nursing Top Hoodie is flattering and comfy---perfect for every day use!
Disclosure: This product was received by myself free of charge, in exchange for an honest review. I did not received monetary compensation of any kind. However, all opinions expressed are my own, and were in no way influenced by the brand or any other sources. The review and all photos with the watermark are the property of Found Frolicking, and should not be used or distributed in any way without first receiving permission. If you would like to work with Found Frolicking for a review, giveaway, advertising, or promotion of any other nature, please email Lalia at found.frolicking@gmail.com.