Disclosure: Product was provided to me free of charge in order to facilitate this review. All thoughts and opinions expressed below are my own. For more information, please refer to the disclosure that can be found at the bottom of this post.
Breastfeeding is a beautiful thing, but that doesn't mean it's without its hiccups and bumps along the way. It can be hard work! A reality I was completely unprepared when it came to nursing Little E during his first year. An experience I shared in a personal post,
Got Milk: A Breastfeeding Journey
, several years ago. The fact that labor and delivery were going to be a lot of hard work was a given, but I had assumed that breastfeeding would come effortlessly.
A successful breastfeeding experience is affected by a variety of factors. One of those factors that played a very big part for me was having a great breast pump that I could rely on. I can only imagine how differently my breastfeeding success could have played out for me had I not found the
Medela Pump and Style Advanced
. It was an investment that I perceived to be hefty and hard to justify at the time, but that I can honestly say ended up being completely priceless!
Medela
is one of the leading brands for breastfeeding products, respected and valued for their reliable, durable, and easy-to-use products. Today we will be talking about the
Medela Freestyle Breastpump
. This pump goes above and beyond your average breastpump with all of its amazing features.
2-Phase Expression Technology. Designed to mimic a baby's natural nursing pattern, this design allows you to pump more milk in less time.
LCD Display. This amazing display doubles as a nightlight for pumping sessions during the night.
Compact and Lightweight Design. This pump may be mighty, but it's also made to make things as easy as possible when you're on-the-go. Believe it or not, the Freestyle pump unit itself weighs less than a pound!
Designed for daily use. The Medela Freestyle Breastpump is especially designed for mothers who will have a need for their pump on a daily basis. This means that it will maintain your breastmilk supply, rather than slowly decreasing supply like many pumps only meant to be used 1 to 3 times a week.
Memory Button. Most mothers notice a pattern for their most efficient and effective pumping sessions, and once you find what works for you, the memory button allows you to go back to the pumping rhythm that works for you every time.
Double Breast Pump. It's a given that being a mother means you are guaranteed to constantly be short on time. Being able to pump both your right and left side at once saves precious time, and precious milk you may lose in a letdown reflex, too!
Hands-Free Operation. More convenient than ever, the Freestyle comes with a hands-free operation option so that you can pump without having your hands tied up, allowing you to do other things during your pumping sessions.
Rechargeable Battery. Unlike a lot of breastpumps on the market, the Freestyle is truly designed for on-the-go. The rechargeable battery allows you to pump even when you aren't near a power source to plug in your pump. The Medela Freestyle Breastpump is ready when you are.
I was thrilled to have the opportunity to try the Medela Freestyle Breastpump myself. I was immediately impressed by the overall value for the price. Among the accessories, two large and two standard flanges are provided, allowing you to choose the option that is most comfortable for you. I love how quietly the Freestyle Breastpump operates, and was very pleased with how effectively the pump is as well. I was comfortable throughout my pumping sessions, and was able to easily operate the Medela Freestyle Breastpump while at home, at work, or in between errands. The pump itself and all of its accessories are very well thought out, and the material used to make the tote is convenient to wipe or wash after any spills! I've already recommended this pump to several friends who are expecting based off of my experience with the Medela Freestyle Breastpump. Overall I found the Medela Freestyle Breastpump to be an amazing product, and I will continue using it regularly in my household!
Once your breastfeeding journey has come to a close, Medela helps take things even further with their recently launched program,
Medela Recycles
. Medela understands that their products play a very big role in the lives of the mothers who rely on their Medela breastpumps. Parting with your pump once you've outgrown the use for it can be emotionally challenging, making it impossible to conceive of throwing them out when the time comes. The Medela Recycles provides mothers with an alternative that allows you to help make a difference for other mothers! This unique program allows mothers to properly dispose of their single use breastpumps by sending them for recycling. For your convenience, Medela provides you with a pre-paid shipping label to mail the pump for recycling. Medela then donates brand new breastpumps to Ronald McDonald House, providing support to mothers who have a baby in the NICU and are just beginning their own breastfeeding journey.
Each month, RMHC will receive two Symphony Preemie+ Breastpumps, all thanks to the mothers that are recycling their used pumps through Medela Recycles. To date, more than 2,100 pumps have been recycled through the program! If you have a Medela breastpump you would like to recycle,
please click here
.
To purchase a Medela Freestyle Breastpump today, visit the
Medela website
today to find a local or online retailer that is convenient for you. The Medela Freestyle Breastpump can also be found
on Amazon.com
. To purchase the Medela Freestyle Breastpump that includes the Breastfeeding Starter Kit,
please click here
.
Welcome to the Medela Freestyle Breastpump Giveaway
One lucky winner will receive a Medela Freestyle Breastpump, ARV $379.
Open to residents of the United States.
Must be 18 or older in order to enter this giveaway.
Limited to one entrant per household.
Giveaway ends 05/31 at 11:59 pm PST.
Winner will be chosen at random through Random.org.
The winner will be announced on Found Frolicking and contacted via the email address .provided. A response accepting the prize is required within 48 hours in order to claim the prize, or another winner will be selected.
The sponsor of the giveaway is responsible for prize fulfillment.
Hitting the "Like" button on any Facebook page visited will not increase odds of winning, but we greatly appreciate your support.
By entering the giveaway, you agree to the above terms.
Enter using the Giveaway Tools for below. Good luck!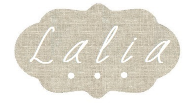 A look at the Medela Freestyle Breastpump with all of the included accessories!
The Freestyle Pump unit and all of the following accessories conveniently fit in the tote.
Don't let the picture fool you! Although there are lots of accessories, the Freestyle is extremely easy to use.
The Medela Freestyle Breastpump connected to the charger, tubing, and both bottles.
Here are just a few of the Medela products available in the Breastfeeding Starter Kit, or for purchase individually.
More great products available in the Medela Breastfeeding Starter Kit!
Disclosure: This product was received by myself free of charge, in exchange for an honest review. I did not received monetary compensation of any kind. However, all opinions expressed are my own, and were in no way influenced by the brand or any other sources. The review and all photos with the watermark are the property of Found Frolicking, and should not be used or distributed in any way without first receiving permission. Find out how Found Frolicking can help promote YOUR business! If you would like to work with Found Frolicking for a review, giveaway, advertising, or promotion of any other nature, please email Lalia at found.frolicking@gmail.com.
Fine Print for Giveaway: Giveaway open to individuals 18+ who are residents of the US. Entries are limited to one person per household. Giveaway begins May 18, 2015 at 9 pm PST, and ends May 31, 2015 at 11:59 pm PST. The winner of the giveaway will be chosen at random through Giveaway Tool's Random.org. Winner will be notified via email, and first name and last name's first initial will be announced on the Found Frolicking blog. Please make sure your email address is correct when entered, so that you can be reached if you win. The winner will have 48 hours to respond to the email sent out to them, and should a response not be received within that time, the prizes are forfeited. Please follow the instructions for each entry, as you have to have done what was instructed for your entry to count. All entries will be verified. Found Frolicking is in no way responsible for prize shipment, but will work with the sponsors in all ways possible to ensure the winner receives their prizes. Void where prohibited. Entering using the Giveaway Tools form means you agree to the above terms. Thank you.