It can be hard to find quick and healthy foods and snacks to incorporate into your daily life. Mornings are hectic in my household, and it's not uncommon for me to feed my toddler in a hurry, rush around getting ready to leave the house, and run out the door without remember to eat anything for breakfast myself! I've been looking for healthy options for breakfast and snacks throughout the day that don't require a lot of time. That's when I turn to
Mountain High Yoghurt
.
Skipping breakfast isn't a great idea even under normal circumstances, but being nearly 6 months pregnant, I can't afford to lose the calories or energy necessary to stay healthy and run after my 2 1/2-year-old! Mountain High Yoghurt has become an essential part of my morning, because no matter how short I am on time, I can always take a few minutes to eat a bowl of yoghurt and share it with my son, Little E. It's been such a wonderful option for us, and because it's something we both enjoy eating, it also forces me to drop everything else for a little while and spend some quality time with my toddler.
Mountain High Yoghurt has been using a traditional European method to make high quality yoghurt since 1976. Low fat and fat free options are both available in a variety of flavors such as plain and vanilla. Mountain High Yoghurt can be conveniently found at a grocery store near you, including many locations of Safeway, Albertsons, Vons, Ralphs, and Pavilions!
Not sure how to include Mountain High Yoghurt in your diet? Here are a few ideas:
Pair with your favorite granola and fresh fruit to enjoy as a parfait for breakfast or as a dessert
Incorporate into your favorite recipes such as stroganoff, potato salad, and more for added health benefits to make your recipes even better
Make homemade dips and spreads with Mountain High Yoghurt as a base
Replace fatty sour cream, mayonnaise, and even butter in various cooking and baking in your household
To learn more please visit Mountain High Yoghurt
on their website
. You can also find Mountain High Yoghurt on
their Facebook page
, follow them
on Instagram
, and follow
their boards on Pinterest
.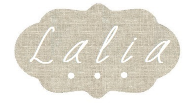 A look at Mountain High Original Style Yoghurt.
My toddler and I love the Mountain High Yoghurt in Vanilla!
Mountain High Yoghurt has a wonderful texture, thicker than standard yogurt but thinner than Greek yogurt.
Mountain High Yoghurt contains a great amount of your daily protein in each serving, and has tons of other benefits.
Just a small bowl like the one here is an excellent portion of yoghurt to incorporate into your breakfast routine.
Look for Mountain High Yoghurt in their line of flavors at a grocery store near you!
Disclosure: This is a sponsored post. I received monetary compensation in exchange for writing this content. All opinions expressed are my own, and were in no way influenced by the brand or any other sources. The post and all photos with the watermark are the property of Found Frolicking, and should not be used or distributed in any way without first receiving permission. Found Frolicking is in no way responsible for prize shipment, but will work with the sponsors in all ways possible to ensure the winner receives their prizes. Find out how Found Frolicking can help promote YOUR business! If you would like to work with Found Frolicking for a review, giveaway, advertising, or promotion of any other nature, please email Lalia at found.frolicking@gmail.com.