Disclosure: The content below was not sponsored in any way. The information in this post is being shared because I believe it may be of interest and value to my readers.
It all began with one Bay Area mother, Jane, who began a petition through change.org. Done with her breastfeeding journey, she wanted to recycle her used Medela breast pump so that it did not end up in landfill. When she realized there was no system in place to recycle breast pumps, she called upon Medela to provide a proper recycling solution for old breast pumps. Medela did not ignore her request. Instead, the company responded to the petition, which received more than 2,000 signatures, by creating Medela Recycles.
Since the beginning of the program, more than 1,300 pumps have been recycled. Unique to Medela Recycles, this wonderful program goes even further. Recycled used pumps go towards the donation of
brand new hospital-grade
Medela
Symphony® Preemie+TM Breastpumps and breastfeeding supplies to the Ronald McDonald House Charities® (RMHC®).
To celebrate the victory of this passionate mother, Medela is hosting a victory party---and you can join! On April 9th, 2015 from 5 to 7 pm you can participate in fun and festivities with Medela in San Francisco. Medela has set an ambitious goal to recycle 12,000 throughout 2015 to reduce waste and protect the environment through this initiative. Reaching their goal of 12k will also allow them to donate more pumps each month to the Ronald McDonald House. You can bring your used Medela breast pump to the victory party, knowing that it doesn't only do good for the environment, but also does good for the community! Now for all the details:
April 9, 2015
5 pm - 7 pm @ The Right Start
3435 Sacramento Street
San Francisco, CA 94118
To attend the event, there is no need to RSVP. Children are welcome! Gift bags valued at $75 will be handed out to some of the first to arrive and donate their used Medela pumps. All parents attending the event will also have the opportunity to receive a 25% in-store discount on all Medela products. See you there!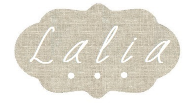 Disclosure: I received no compensation or product of any kind for this posting. All opinions expressed are my own, and were in no way influenced by the brand or any other sources. The content was shared only because I thought it would be of value to my readers. This post and all photos with the watermark are the property of Found Frolicking, and should not be used or distributed in any way without first receiving permission. If you would like to work with Found Frolicking for a review, giveaway, advertising, or promotion of any other nature, please email Lalia at found.frolicking@gmail.com.