Living in San Francisco. What is there to say? Where to even start? When I was younger, I could only see the city through the eyes of a San Francisco native, who, like many (I'm sure), come to see the bay area culture as ordinary. It wasn't until I had spent 5 years in another country that I began seeing my hometown differently. Perhaps how some outsiders see it. When they talk about the things they've seen, or want to see, and get starry-eyed, with that tone in their voice that says it all. Almost as if San Francisco were something magical. I knew I was missing home when I was watching movies like the Pursuit of Happyness, or Just Like Heaven, eagerly awaiting each glimpse of San Francisco scenery they offered. But then I started wondering: Was San Francisco really that great? Is it all its cracked up to be? After all, I had been away from the SF bay area for 5 years, and in a lot of ways I felt like I had become a different person. The stark contrast between living in a major U.S. metropolis that's well-known worldwide, and living in a Canadian city with a fraction of the population and opposite type of climate, left me feeling like it was all in an entirely different lifetime. What if it wasn't what I remembered?
It was 2009 when I had left SF, for what I had only intended to be a few months. What I had thought would be a brief excursion transformed into an adventure that would change my life. The recession that seemed like nothing but a myth at the time was starting to hit the U.S., and it felt nice to be somewhere that gave me a bit of distance from things that had been going on at the place I used to call home. So instead of returning to the bay area, I stayed in Canada. Having only briefly lived anywhere other than the SF bay area throughout my childhood, I can't tell you how strange it was to feel that I was associated with something famous. In passing conversation, I would mention where I was from, and peoples voices would change, sometimes their eyes would get wide, and they would either be in awe or burst into a series of questions. It bewildered me, to have people acting as if San Francisco were something special. It was just another city,
no big deal
! Okay, it has the Golden Gate Bridge and cable cars... but otherwise, aren't all cities pretty much the same? I had dreamed in my younger years of moving someplace far from San Francisco, and imagined that in this place I'd be happy to spend the rest of my days. Yet as the days turned into weeks, and the weeks turned into years, I came to the conclusion that the place I was in was just that... a place. Despite all of my attempts to find contentment where I was, it never felt quite right. I was floating in a limbo that was only temporary, and I wanted to go home. It took me years to realize and acknowledge a cold hard fact: that I'd left my heart in San Francisco.
Finally, after a long and painful immigration process that spanned December 2012 to August 2014, my husband finally had a visa in hand that would allow us to move to the US as we had been planning for years. On the one hand, I was terrified that I would be disappointed---that I had worked it up so much in my memory that the real thing simply couldn't live up to it. Yet I was anxious to share my childhood home with my husband and son, hoping to show them everything that I knew and loved.
My very first time back in San Francisco since 2009, I took a deep breath and absorbed the sights around me. I was standing in downtown San Francisco, and letting the humid air fill my lungs. The streets were jammed with cars, nearly bumper to bumper, and the sidewalks were crowded with bustling foot traffic. My ears were nearly ringing with the whir of buses and honking from taxis in the street. I listened to the clicking of heels and gentle tapping of sneakers against the cement as everyone hurried to their destinations. The sun was shining down, but a gentle, cold wind brushed against my face as it went on its way. Although the recession had taken its toll and some things were different, it was everything I had remembered. The sounds, the sights, and most importantly, the
feel
, were all still exactly as they were. I could finally exhale.
When I had left San Francisco five years ago, I had felt that something was missing. I had thought it was the city, but instead it was I who was incomplete. But standing there, in the heart of the city, I couldn't help but smile... I had returned to the city of my childhood more than whole, I had come back with a family of my own. I was home.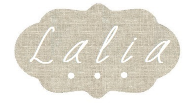 Disclosure: The written content and any/all watermarked photos above are the property of Found Frolicking. It may not be used, sold, or distributed in any way without first gaining permission to do so. Any links above were provided only because they are relevant and may be beneficial to my readers. I was not asked to share them by any source, nor was I compensated for sharing them.