This is a sponsored post with Mums the Word Network and Doctor on Demand. All opinions are my own. For more information please see the full disclosure at the bottom of this post.
It's bound to happen to us all at some point: feeling awful due to symptoms from a cold, flu, or something else more severe, but either you're not able to work up the energy to go out to see your general physician, or they don't have any available appointments when you need them most.
Doctor on Demand
is here to help. They can assist you with your non-emergency medical needs, with board certified physicians specialized in pediatrics, lactation consulting, psychology, and general physicians available 24/7. You pay per visit, with no hidden costs or fees. Using your location, Doctor on Demand connects you to a physician in your area, right from the comfort of your own home, or on the go. Doctor on Demand is available on iPhone, iPad, Android, and on the web from a computer with a webcam that includes a microphone. Your doctor will work with you to diagnose and work out a plan to get you on the path to recovery, and they can even order prescriptions for you to pick up at your preferred pharmacy!
When I went to Doctor on Demand to get advise about my son, I did not book an appointment and instead opted to speak to a physician right away. I waited only 2 minutes! I spoke to a pediatrician, Dr. Raveena Rihal. She asked approximately when I started to notice symptoms, and about which symptoms I had observed. She spoke with me about the best ways I could help alleviate the symptoms, and then evaluated my son herself through the video chat. It took me only 12 minutes to receive all the information I needed, and I left the visit feeling very satisfied with the service.
I also loved that Doctor on Demand follows up email. Notes from your physician including their recommended treatment are always available on the website after your appointment, making it easy to access the information you need at any time. Especially convenient considering how much information can be given to you during a doctor's appointment.
Doctor on Demand has a great offer throughout the month of February! To book an appointment today, simply go to
doctorondemand.com
and enter the coupon code "found15" to receive a free visit.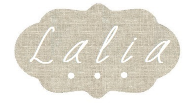 Disclosure: This is a sponsored post. I received monetary compensation and a free visit (to be able to review the service) in exchange for writing this content. All opinions expressed are my own, and were in no way influenced by the brand or any other sources. The post and all photos with the watermark are the property of Found Frolicking, and should not be used or distributed in any way without first receiving permission. Found Frolicking is in no way responsible for prize shipment, but will work with the sponsors in all ways possible to ensure the winner receives their prizes. If you would like to work with Found Frolicking for a review, giveaway, advertising, or promotion of any other nature, please email Lalia at found.frolicking@gmail.com.