Disclosure: Please note that this is a sponsored post. I received special perks, including monetary compensation, in order to facilitate this review. However all thoughts and opinions expressed below are my own. A full disclosure may be found at the bottom of this post.
Recently, I finally got back into going to the gym. It's hard for me to believe, but it's been 5 years since I last went to the gym on a regular basis! Scratch that. It's actually been 5 years since I've been there at all. I can't even tell you how nice it is to finally have the ability to do that again! Getting started is always the hardest, and having an active toddler at home, it can be hard to find the energy and the motivation. But I always have to make the time, because I know that I will feel better throughout the day afterwards. After all, regular exercise is so important to our overall health---both physically and mentally. Sure enough, when I go, I feel great the rest of the day.
Of course, diet is also a very big part of our health and wellness. It's not hard for us to overwhelm or body with excessive amounts of sugar, salt, fat, chemicals and pesticides. They're everywhere we look! Doing a detox on a regular basis is ideal to help ensure your health is always at its best. FitTea can help!
"Give us a few weeks and we'll give you a new waistline"
FitTea
offers an amazing all-natural product to give you the edge you need, improving overall health. Recipes like the one for FitTea have been used for thousands of years, all around the world. Their amazing loose leaf tea blend promotes healthy digestion, fat burning, boosts your immune system, gives you energy, and naturally has antimicrobial properties. They offer several different packages, allowing you to go what works with your needs! There's a 14-day detox package, 28-day detox package, as well as their Fit Tea Super Pack complete with powerful supplements to compliment the 28-day detox package included.
For those who are sensitive to caffeine---or simply prefer to do without it---you can still enjoy the benefits that FitTea has to offer with their caffeine-free alternative containing: holy basil (Tulsi) spearmint, rose hips, lemon myrtle, and linden blossoms.
I love the pleasantly mild herbal taste, with a hint of sweetness which I am sure I can accredit to the stevia. It's light and refreshing, and I've found that it quenches my thirst better than water when I drink it right before heading out to the gym for a workout. I drink a cup of FitTea each morning and it helps me feel my best throughout the whole day. I'm confident in continuing to use the product, knowing that it contains natural ingredients I can trust!
You can purchase FitTea today directly
from their website
. You can also find FitTea on
their Facebook page
, follow them
on Twitter
, check out the videos on
their YouTube channel
, and follow them
on Instagram
.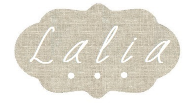 The FitTea 14-day detox package is the perfect start to finding your fit.
The ingredients are short and sweet---just as nature intended.
A look at the earthy loose leaf ingredients that comprise the FitTea blend!
All you need to make a cup of FitTea.
Ready to make my morning cup of FitTea.
Just a teaspoon of the FitTea mixture each morning---it's that simple!
The spoonful of FitTea sitting in my teapot filter, ready to be brewed.
Ready to tackle the day thanks to FitTea.
Disclosure: This is a sponsored post. I received monetary compensation in exchange for writing this content. All opinions expressed are my own, and were in no way influenced by the brand or any other sources. The post and all photos with the watermark are the property of Found Frolicking, and should not be used or distributed in any way without first receiving permission. Found Frolicking is in no way responsible for prize shipment, but will work with the sponsors in all ways possible to ensure the winner receives their prizes. If you would like to work with Found Frolicking for a review, giveaway, advertising, or promotion of any other nature, please email Lalia at found.frolicking@gmail.com.