Disclosure: Please note that this is a sponsored post. I received special perks in order to facilitate this review. However all thoughts and opinions expressed below are my own. A full disclosure may be found at the bottom of this post.
Technology is advancing so fast and so far that sometimes I think we're having a hard time keeping up. Before we can adjust to one thing, something else happens and we just dive in. Understandably, we get very attached and even addicted to all of our electronics, from game consoles, to tablets and laptops, and the latest iPhone. But in all of this advancement, I feel that we've truly lost something. Time together. Truly spent together. My family purchasing a dining table just in time for Thanksgiving. Thanksgiving dinner was the very first meal shared on that dining table. And it wasn't just my husband, myself, and Little E, but also my parents, and brothers and sisters. I can't tell you how nice it was to just have that time together. To sit there, and have a sense of calm and quiet. Because there wasn't a TV program playing in the background, not a single beep from a cell phone, nor the tapping of fingers on a keyboard or tablet screen. It was just us.
Of course now it's been several weeks from Christmas, and I haven't been able to get that same blissful experience back. We can't sit at the dining room table for dinner without something sitting at a computer, while someone else is sitting sideways in a chair, flipping through what's currently available on cable. The result is too often that I sit there, surrounded by other people, and yet I feel very, very alone. Eventually I can't stand it anymore, and resign myself to turning my computer on. Or I get so sick of the noise that I retreat to the backyard and sit by myself. But it doesn't make me
happy
. And really, does any of our technology really make us happy? Personally, while I enjoyed playing computer games at times in my childhood, playing video games or listening to music on my iPod aren't memories I think of with great fondness. They were always hobbies and nothing more.
When I heard about
Foresters Tech Timeout
, I knew it would be a great exercise that would benefit my family. It's not extreme and hard to stick to, but provides just the right amount of time to create some great memories with the ones you love. You take a pledge, print it out, and declare that one designated hour each day with be technology-free. No computers, no TV, no radios, no iPods or MP3 players, no phones. Nothing.
My family is almost always "plugged in" to something or other. I rarely use anything but my computer, while my husband and our toddler both use our iPad 2 and watch programs or movies on Comcast and on Netflix. I don't know about you, but personally I think there's something wrong with the picture when someone spend more time with technology than they do with their family. Watching
this video
about summed up how I feel, and you might just find yourself relating, too.
I didn't think about it, I just jumped in and signed up. We even had our two-year-old scribble his signature on our pledge form, too! The strangest thing for us turned out to be just how easy it was when we realized most of the things we truly enjoy having nothing to do with technology at all. We're playing board games, going on bike rides together, taking a trip to our favorite cafe, exploring San Francisco on foot, chatting about everything under the sun over supper, or sometimes just taking a walk around the block here at home. And this is what it's all about. The memories that capture your heart. The moments that take your breath away.
Click here to take the pledge today and get your family started in the Tech Time Out!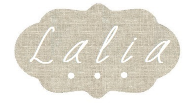 Our pledge printed and signed, displayed in our living room as a reminder every day!
Disclosure: This is a sponsored post. I received monetary compensation in exchange for writing this content. All opinions expressed are my own, and were in no way influenced by the brand or any other sources. The post and all photos with the watermark are the property of Found Frolicking, and should not be used or distributed in any way without first receiving permission. Found Frolicking is in no way responsible for prize shipment, but will work with the sponsors in all ways possible to ensure the winner receives their prizes. If you would like to work with Found Frolicking for a review, giveaway, advertising, or promotion of any other nature, please email Lalia at found.frolicking@gmail.com.