Disclosure: Please note that this is a sponsored post. I received compensation in order to facilitate this review. However all thoughts and opinions expressed below are my own. A full disclosure may be found at the bottom of this review.
It's important to make purchases for household products that enhance the quality of your life. Increasing your overall enjoyment out of your home by making your daily routine easier and more comfortable. Why not start with one of the most essential and important places in your home: the bedroom. Gone are the days where you have no choice but to settle for crinkly, itchy sheets. Nothing compares to the inspiring selection of bedroom linens that can be found at
Frette
. Find the bedding of your dreams with just a few of the luxurious Frette products such as their
sheets
,
bed sets
,
comforters
,
throws
.
But that's not all! There is so much more to be found from Frette.
Clothing for men
,
bath products
,
clothing for women
, and
baby clothing
such as their
Cashmere Baby Sweater
are just the beginning. Their dreamy line of silky Cashmere products will leave you breathless! Frette is dedicated to using only the highest quality materials to provide customers with the best quality product. This can be said for each and every product in their collection. If you're looking for the perfect present for someone special, their
Gifts section
has just the thing, from their
Superb Shawl Collar Bathrobe
to the
Tosca Scented Candle with Holder Gold
and the
Bella Chocolate Throw
, these amazing gifts won't be forgotten.
Shopping for gifts on a budget? There are several products Frette offers for under $100, including the
Marquee Glasses
,
Elisir Softener
,
Acqua Di Sale Votive Set
, and the
Elisir Scented Discs Rose
(also available in
Lavender
and
Talc
scents).
You may have encountered Frette before without ever knowing it! Frette is the leading provider of luxury linens to the finest hotels worldwide. It's no wonder they've been featured in magazines such as Harper's Bazaar, Vanity Fair, Esquire, and InStyle. Since its inception in France in 1860, Frette has continued to grow. Its stores being found as locally as New York, or at international destinations such as Milan and Hong Kong. In 2010, Frette celebrated 150 years of designing and producing unforgettable patterns, textures, patterns, and jacquards!
To browse their entire collection and to place an order today, please
go to their website
. You can also follow
Frette on Twitter
, as well as
on Instagram
, "Like"
their Facebook page
, follow them
on Google+
, and take a look
at their Pinterest boards
. You can also sign up for their newsletter
on their website
to be the first to hear about all the latest, including new products and sales!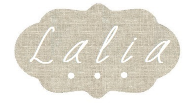 Disclosure: This is a sponsored post. I received monetary compensation in exchange for writing content about the brand above. All opinions expressed are my own, and were in no way influenced by the brand or any other sources. The post and all photos with the watermark are the property of Found Frolicking, and should not be used or distributed in any way without first receiving permission. Found Frolicking is in no way responsible for prize shipment, but will work with the sponsors in all ways possible to ensure the winner receives their prizes. If you would like to work with Found Frolicking for a review, giveaway, advertising, or promotion of any other nature, please email Lalia at found.frolicking@gmail.com.