Disclosure: Please note that I received special perks, including a free session, in order to facilitate this review. However all thoughts and opinions expressed below are my own. A full disclosure may be found at the bottom of this review.
You know those days where you feel like every fibre of your being is utterly drained, and your brain feels like it just turned into mush inside your head? Those days... I've found them to happen more often than not. There's so much stress in life, with all of our daily demands and challenges. So take a break, and take a load off with David-Dorian. Try a Tai Chi class
for free
. No obligations (other than taking the class once you sign up, that is!), and no other commitments. Unlike classes at participating locations in your local area, these Tai Chi classes with David-Dorian take away another degree of stress by allowing you to participate in the comfort of your own home!
I took one of these free classes to see what it was all about. All sessions are hosted in a group video and audio chat, and David-Dorian Ross has a loyal group of regulars that participate in his classes. During the class I participated in, it was the fourth session that day for one of the other participants! You know there has to be something right when people can't get enough.
Everyone had arrived early and there was chat initially amongst the participants. Several people who realized I was new were kind enough to welcome me, and one of them struck up a conversation with me that went on until the class started. The instructor, David-Dorian Ross, arrived several minutes prior to the beginning of the class, and spoke a little bit about the class, and then exchanged friendly banter with the class regulars. The session began on the dot, and the instructor advised myself (and the other "Chi newbie") to focus on our movement, not to fixate on form. He then said, "And whatever you do,
don't think
!" In the 20-minute duration of the class, I did find myself---somewhat reluctantly, to be honest---relaxing in a way I haven't in months. Whether it's reading a book, or going to the gym, they tend to provide me with a way of letting my mind run rampant, thinking about anything and everything. But during this session, I instead loosely followed the instructions (without the urgency and stiffness I would in an aerobics class), and let my mind go quiet. I chose our backyard as the location for my participation in the class, and I am so glad I did. It was so calming to breathe in the fresh air, and to hear the birds chirping in the background.
The class concluded with a great piece of advice: to take at least 5 minutes a day to just have fun. Something I can't say I've done in a very long time. After all, who can take 5 minutes for fun when there are so many things that still need to be done? But in that moment I was reminded of a story my mother once told me: about a girl in high school that would take time several days a week to go horseback riding for a few hours. Students around her were struggling and studying nonstop, and couldn't understand how she could "take a break." However, it seemed that break was what she needed to recharge, and to come back prepared to tackle the tasks at hand.
My take on the class was not what I had expected it to be. I had anticipated another stiff instructor like the many I had encountered at a variety of classes I've taken in the past, which would leave participants with a very different feeling about the class. But David-Dorian Ross was upbeat, warm, and humorous. It was easy to see why so many participants were regulars who continue to take his class. You know that line we keep hearing everywhere? "Keep Calm and Carry On"? Tai Chi with David-Dorian Ross seems to be just the ticket!
Let me leave you with the last thing said in class: "Go with the flow." May you enjoy your journey, wherever it may lead.
To enroll today, simply go to
David-Dorian Ross' website
and sign up! You will join your class, and can check your class' schedule
on Trainerly
. You can find out even more about David-Dorian on
his Facebook page
, by following him
on Twitter
, and by watching the wonderful videos available
on his YouTube Channel
.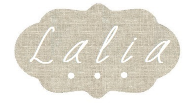 Disclosure: This is a sponsored post. I received special perks, including product samples, in exchange for writing content about the brand above. All opinions expressed are my own, and were in no way influenced by the brand or any other sources. The post and all photos with the watermark are the property of Found Frolicking, and should not be used or distributed in any way without first receiving permission. If you would like to work with Found Frolicking for a review, giveaway, advertising, or promotion of any other nature, please email Lalia at found.frolicking@gmail.com.