Disclosure: Please note that this is a sponsored post. I received special perks in order to facilitate this review. However all thoughts and opinions expressed below are my own. A full disclosure may be found at the bottom of this review.
Sometimes trying to choose a more natural or eco-friendly option is exhausting. From weighing pros and cons, to also making sure that you get what you can afford. But this is an easy choice. While more and more earth-friendly discoveries are being made everyday, it's all very new technology, which usually means it's very expensive. Sometimes there are even reoccurring expenses involved too, just another thing to think or worry about.
What if I told you that you could choose a low-impact source for electricity that would reduce your family's carbon footprint, and also save you money? I know what you're thinking: "So what's the catch?" Honestly? There isn't one.
What we're talking about is solar panels. Solar panels are a worthy investment, because they truly pay for themselves. You may even be eligible for a 30% federal Investment Tax Credit, as well as state and local incentives, making it more affordable than ever. Did you know that it is estimated a solar power system is installed in the US every 3.2 seconds? That is a lot of families choosing to go solar, with good reason. Depending on the size of your household and your electricity use, solar panels could help your electricity bill go from $100's to nothing! While Little E, my husband, and I don't use that much energy, but my side of the family that includes my parents, and my four siblings, certainly do. Their electricity bill is in the neighborhood of $250 a month in the summer, and sometimes as high as $500 in the winter. Just for electricity! It is these atrocious electricity charges that convinced them to go solar. The difference was immediately evident, and now they only pay a few dollars a month here and there when they use more energy than the solar panels can produce. Want to know more? For more information on how to save with solar panels,
click here
.
Let me introduce you to
SunPower
. This company was started in Silicon Valley nearly 30 years ago and services California, New York, Hawaii, Arizona, and Colorado. They are just one of the many sources for solar panels, so why choose SunPower? Their solar panels are the most efficient, allowing you to maximize the energy produced by each panel. SunPower have received recognition from many third-party laboratories around the world for their reliability and the long-term performance of its technology. A company that stands behind its products, it offers an industry-leading 25-year power and product warranty on their panels. It is the unique SunPower Maxeon
®
solar cells that result in superior performance, reliability, quality, and aesthetics. To date, they have produced more than one billion cells and has installed more than 4.5 gigawatts of solar around the world---that's enough to power Paris, France for an entire year.
To go solar with SunPower, please
go to their website
. You can also find SunPower on your favorite social media source, like
their Facebook page
, follow them
on Twitter
, and check out the
SunPower communities
.
It gets even better. SunPower has generously put together an amazing sweepstakes you simply can't miss. You can win a 3kW solar power system valued at $16,500! One grand prize winner will receive this amazing prize package.
Please note, sweepstakes eligibility is limited to those who own a solar-suitable home within the state of California, New York, Hawaii, Arizona, or Colorado. You can find the rules and FAQs
here
. Good luck!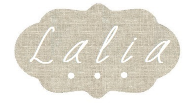 Disclosure: This is a sponsored post. I received special perks in exchange for writing content about the brand above. All opinions expressed are my own, and were in no way influenced by the brand or any other sources. The SUNPOWER Mark is a registered trademark of the SunPower Corporation and used herein under license. The post and all photos with the watermark are the property of Found Frolicking, and should not be used or distributed in any way without first receiving permission. Found Frolicking is in no way responsible for prize shipment, but will work with the sponsors in all ways possible to ensure the winner receives their prizes. If you would like to work with Found Frolicking for a review, giveaway, advertising, or promotion of any other nature, please email Lalia at found.frolicking@gmail.com.