Disclosure: Please note that this is a sponsored post. I received special perks in order to facilitate this review. However all thoughts and opinions expressed below are my own. A full disclosure may be found at the bottom of this post.
Overwhelmed with all of the gift options out there? From where to go, to what to buy, you can spend so much time trying to find the perfect gift for each person on your list. Simplify your gift hunting by shopping at Best Buy this holiday season! Any movie buffs in your family? Someone who dreams of owning the perfect home theater one day? Best Buy has the perfect gift for them! Let me introduce you to the LG OLED TV.
Your first kiss. A baby's first steps. The majesty of a desert sunset. Some things in life defy all explanation and must be experienced to be believed. Such is the case with LG's latest display technology. With deeper and richer colors, stunning contrast and ingeniously curved screens, it is unlike any technology you've ever seen, and it delivers a picture that exceeds your wildest imagination.
LG 55EC9300 SKU# 7846019 – OLED TV
· Infinite contrast ratio and stunning color - delivers more natural, lifelike viewing.
· 4 Color Pixel technology enhances color range and accuracy.
· Super thin design
My husband is a huge fan of home theaters, and always gets excited talking about blu-rays and high definition. He's passionate about having the best viewing experience possible when sitting down to enjoy a film. When you have a dream set up, it's not hard to see why. You can't even achieve that type of experience going to the movies! It's always a gamble, since you don't know if someone obnoxious will be in the same theater with you, the seats aren't very comfortable, and even the screens leave something to be desired. I know he'd go crazy for the LG OLED TV.

I personally never felt the same way as he does about a TV set-up. In my mind, as long as I can see it, that's all I need! But now that my son is always on the move, it's so hard to take pictures of him. Which is why it was a no-brainer that I should start taking video as an alternative to constantly trying to capture photos. I've started to jokingly call my son "The Blur," since that's exactly what comes out in all of my pictures of late. So I can see the amazing advantage of the OLED TV when it comes to viewing home videos! It's exciting to have a top-of-the-line technology to make viewing experiences better for everyone.

Want to see the LG OLED TV in action? No problem! Click here to learn more and see the video that shows exactly what this amazing TV can do. And in case you're wondering why you should purchase your LG OLED TV from Best Buy, here's exactly why: at Best Buy you can purchase the LG OLED TV at only $3,499.99, a $500 savings over pricing from competitors. Happy shopping!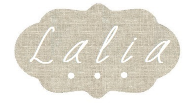 Disclosure: This is a sponsored post. I received special perks in exchange for writing content about the brand above. All opinions expressed are my own, and were in no way influenced by the brand or any other sources. The post and all photos with the watermark are the property of Found Frolicking, and should not be used or distributed in any way without first receiving permission. If you would like to work with Found Frolicking for a review, giveaway, advertising, or promotion of any other nature, please email Lalia at found.frolicking@gmail.com.