Disclosure: Product was provided to me free of charge in order to facilitate this review. All thoughts and opinions below are my own. A full disclosure can be found at the bottom of this post.
Parents prepare for the inevitable. Bumps, bruises, and aches definitely fall under that category. The Warmy by Magic Bag line provides parents with practical hot and cold packs that have friendly and functional designs that are fun for children. Each Warmy hot/cold pack is a knit animal friend to help children feel more comfortable using them. Currently available are the
Blue Cat
,
Pink Cat
,
Bear
,
Rabbit
, and the
Warmy Mini
for older children who have outgrown the plush toys stage. Each Warmy can conveniently be kept in the freezer to cool it, or be put in the microwave to be heated in just minutes.
Wish they made them "in your size"? Not to worry---they do! The original Magic Bag line has a variety of hot/cold packs to suit your needs (but sorry, they're without the adorable presentation of the Warmy line!). From
a pad to place on your back
, a
neck-to-back bag
, and their
heatable slippers
, you can find all you need and more from their full line of products. From a long day at work, to a busy afternoon filled with recreational activities, there are plenty of reasons why keeping a Magic Bag on hand at home just makes sense. It's an essential---just like a first aid kit.
Baby E has been using both the Blue Cat and Warmy Bear. I highly recommend having two Warmy products in your household at all times: one to keep in the freezer and one to have on hand and ready to go into the microwave. The Warmy products, having a natural rice filling, cannot be reheated too frequently or it will cause the rice to burn, and so in emergencies it has been useful to have the extra one in the freezer to bring out if necessary. Having one kept in the freezer prevents you from losing time cooling it down. This way, the Warmy is always ready just when you need it!
Before having the Warmy products in our home, I would go the traditional route and try to use a bag of peas or some ice cubes put into a Ziplock with a tea towel wrapped around it, but my son never wanted anything to do with them. He always looked at them suspiciously as if I were trying to do something funny. It has never helped that he couldn't understand the benefit of having something that's quite warm or cold against his skin, either. But he'll happily sit down with either of his Warmy buddies---he's even given them hugs on occasion! The large format of the Warmy Rabbit and Warmy Bear in particular make them the perfect size for being cuddled. Their cute design helps provide a great distraction when he's upset about a bump or bruise as well. Since he only sees them after a small accident, they always grab his attention. I would certainly recommend the Warmy products as a household essential for any parents. Being prepared for all of my toddler's mishaps and having a system that works saves me the time and stress of running around trying to find substitutes for the things I really need immediately in the moment. Thanks, Warmy!
To purchase Magic Bag or Warmy by Magic Bag products, please
visit their website
. You can learn more about the Warmy line by
clicking here
.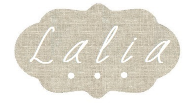 A look at just a few of the great products Magic Bag has to offer.
Meet the Warmy Bear and Warmy Rabbit!
The adorable Warmy Blue Cat is a nice, small size for the little accidents in life.
The sweet-looking Warmy Rabbit features adorable floppy ears and is perfect for cuddling!
A close-up of the friendly face of the Warmy Rabbit.
Closer look at the lovely Warmy Bear, just waiting to jump into action.
Sitting down with his Warmy Blue Cat and a snack are the perfect remedy to a little bruise.
Little E hugging his Warmy Bear!
Disclosure: This product was received by myself free of charge, in exchange for an honest review. I did not received monetary compensation of any kind. However, all opinions expressed are my own, and were in no way influenced by the brand or any other sources. The review and all photos with the watermark are the property of Found Frolicking, and should not be used or distributed in any way without first receiving permission. If you would like to work with Found Frolicking for a review, giveaway, advertising, or promotion of any other nature, please email Lalia at found.frolicking@gmail.com.