I remember the very first time I saw a cell phone. It was completely strange and alien to me. They weren't yet that common, and I couldn't picture them becoming an everyday thing. Yet now almost everyone has a cell phone, and landlines seem to be going extinct!
With how practical and essential cell phones have become in our lives, it makes sense to have a great one. That's why I am so excited to offer you this chance to win an iPhone 6! Just keep in mind that your odds of winning increase with the amount of entries you do. Good luck!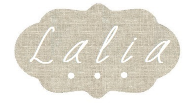 Disclosure: This product was received by myself free of charge, in exchange for an honest review. I did not received monetary compensation of any kind. However, all opinions expressed are my own, and were in no way influenced by the brand or any other sources. The review and all photos with the watermark are the property of Found Frolicking, and should not be used or distributed in any way without first receiving permission. If you would like to work with Found Frolicking for a review, giveaway, advertising, or promotion of any other nature, please email Lalia at found.frolicking@gmail.com.