Disclosure: This is a sponsored post. All opinions are my own, and completely honest. A full disclosure can be found at the bottom of this post.
Intimacy. It seems to be one of the most talked about topics, but probably one that is rarely executed by parents. You can start off the morning determined to make magic happen, and then find yourself so exhausted that the only "magic" you're hoping for is some nice, solid sleep. Note that I said
solid sleep
.
Not
being woken up in the middle of the night by a sobbing or screaming child who was having bad dreams.
Not
being kicked, kneed, or elbowed in any sensitive areas by a surprisingly strong little one that insists your bed is better to sleep in than their own.
And not
waking up to a smelly toddler's foot on your face (and goodness knows why they thought that was a good place for their foot in the first place). Getting sleep is as sexy as things get some days.
At the end of the day, you just have to laugh. Laugh to keep from crying, as is sometimes the case. Some days are downright frustrating. Those days that don't seem like they're ever going to end, where ripping all of your hair out to make it all go away seems like a fair exchange. But if you think about it, you know you'll miss those days when they're gone. Sometimes it's all the things that aren't perfect that are the most memorable. They definitely make for the best stories!
For me, intimacy for parents begs the question: what do you do to keep the spice in your life? I don't think children are the only thing that impact our intimate lives with our significant others. Time takes its toll also, and especially after years together both individuals can find themselves getting a little... complacent. When you first start seeing each other, you just can't get enough. There's the passion, excitement, and the shiny newness of it all. But that eventually subsides, and everyone has to figure out what their new normal is.
One thing that being a parent makes you realize more than ever before, is that sex is not the only thing that matters in a relationship. Intimacy is always important, but it doesn't always have to lead to sex in order to be valuable or satisfying. The foundation and cooperation of a relationship is what matters the most, and you really end up looking at things in a new light when you aren't obsessed with thinking about sexy time every waking moment. After all, all that time you used to spend mentally undressing your loved one is now spent thinking about diaper changes, food prep, bath times, and what you need to ask your child's pediatrician at their next appointment. What little time you find yourself having at random points of the day (yes, generally that's only the time you spend on the toilet---and that's if you're lucky), or energy you have leftover at the end of the day is precious and must be used wisely.
Relationships with our spouses/significant others always require work and effort. Everyone has lulls, but letting a lull turn into a new, permanent type of normal is a scary thing. If you lose the connection and bond with your significant other, there really isn't a whole heck of a lot left that will make you feel like you're anything other than roommates.
Everyone's different, and it's up to each and every one of us to find what works for us and our partner's to find what keeps us happy in our relationships. But in 5 years of marriage (while that is hardly anything huge to boast about), these are the things I constantly strive for that I've felt have gone a long way in keeping our relationship happy and healthy.
Make little gestures, and often.
It can be a glance, a gentle touch, a lingering kiss, or a compliment. But your loved one will feel desired, and chances are they'll make you feel the same way. This has always kept things sweet and exciting for us. By the end of the day we can feel like we've connected with each other. That goes a long ways.
Don't compare.
We often compare ourselves with others to a point where it is just unhealthy. How frequently do people actually feel happier or more satisfied with their lives by comparing their family to their neighbors that have more money, their acquaintance who has a spouse that is "more attractive," or their own significant other should do x, y, and z just like Tracy's husband? I wouldn't want my husband comparing me with someone else, and I don't compare him with anyone else either.
Showing appreciation.
Just go a little out of your way once in awhile to do something you know your significant other will appreciate. I'll grab a croissant for my husband every time I go to the grocery store, grab him the newspaper I know he likes whenever I'm walking around and I see it, make a specific dish or type of food I know he's been craving for a few days, and go grab him goodies when I'm relatively close to a bakery I know he likes (seeing a reoccurring theme of "food" here?). Sometimes it's the little things. Everyone likes to feel significant and important to their loved one, and showing my husband how much I appreciate him with little thoughtful acts always lets him know that I always love him, and know how darned lucky I am to have him!
What do you do to keep your relationship exciting? What is relationship or marriage advice you give or would give to anyone? Let us know in the comments below!
Sometimes a laugh is all you need. Sony Pictures has a rom com that will be out in just a few weeks. Let's just say that it involves a tablet that may or may not upload a sex tape to the web that was filmed by two parents trying to spice up their lives. The perfect excuse to grab your partner, and have a date night. It might be just what you need!
Please keep in mind this trailer may or may not be suitable to watch while there are young, prying eyes around.
Click here to watch the trailer for Sex Tape! Opens in theaters July 18.
Sony Pictures has kindly offered a gift basket and movie pass for 2 to one lucky winner! Please note the movie pass is only valid for Wednesday, June 16th, at Cineplex South Common in Edmonton @ 7 pm. Good luck!!!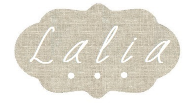 Fine Print for Giveaway: Giveaway open to individuals 18+ who are residents of Canada. Entries are limited to one person per household. While entrants may enter giveaways for a movie pass on multiple giveaways, please note that each individual may only win one movie pass. Giveaway begins July 11th at 8 pm MST, and ends July 14th at 11:59 pm MST. The winner of the giveaway will be chosen at random through Giveaway Tool's Random.org. Winner will be notified via email, and first name and last name's first initial will be announced on the Found Frolicking blog. Please make sure your email address is correct when entered, so that you can be reached if you win. The winner will have 24 hours to respond to the email sent out to them (due to the time sensitive nature of this giveaway), and should a response not be received within that time, the prizes are forfeited. Please follow the instructions for each entry, as you have to have done what was instructed for your entry to count. All entries will be verified. Found Frolicking is in no way responsible for prize shipment, but will work with the sponsors in all ways possible to ensure the winner receives their prizes. Void where prohibited. Entering using the Giveaway Tools form means you agree to the above terms. Thank you.
Disclosure: I am part of the Sony Pictures – Sex Tape Movie program with Mom Central Canada and I receive special perks as part of my affiliation with this group. However, all opinions expressed are my own, and were in no way influenced by the brand or any other sources. The review and all photos with the watermark are the property of Found Frolicking, and should not be used or distributed in any way without first receiving permission. If you would like to work with Found Frolicking for a review, giveaway, advertising, or promotion of any other nature, please email Lalia at found.frolicking@gmail.com.