Disclosure: This is a sponsored post. All opinions are my own, and completely honest. A full disclosure can be found at the bottom of this post.
Good things should be recognized and appreciated. Always. I have always been a firm believer that it takes the collective efforts of everyone to make a business run. The CEO is needed every bit as much as the janitor is (after all, how would anyone even be able to work in a space that was filthy because no one was ever there to clean it?). Customers matter, too. They are essential to a company's success, and brands that see this and go out of their way to show appreciation for their customers is something worth taking note of.
This applies to other aspects of life as well. We all need to remember to love others, but to also love ourselves. It's so important for parents, especially, to remember to do things for themselves. It's so easy to get caught up, and completely forget to do something for
you
. I guess it is our very ability to adapt that allows us to eventually get so comfortable and complacent somewhere, or with someone, that we start to take them for granted. With our parents, our friends, our spouses, even our children. I'm sure it has something to do with how busy and caught up in things we can get, and so sometimes a lot of things go undetected as a result. Which is why it is important to make an effort into expressing our appreciation for all the wonderful things that people in our lives do for us, no matter in which capacity it may be!
Telus cares. It's not hard to see why so many customers choose Telus. They have a great network across Canada, the best selection of phones, and a range of phone plans so that you can find something that works for you. In 3 years with Telus, I only had dropped calls when the call dropped on the other line for the person I was talking to! But there are some other great things about Telus. They are going out of their way to say thanks to their top customers, and to do something great for the community. Telus is going door-to-door to the homes of their top 100 customers to thank them with a care package. They're also hosting a free BBQ at the local Telus store for their top 1,000 customers. Telus goes even further by donating $5 to the Guelph Children's Foundation for each use of #actsofcaring! Watch this heartwarming video about one of Telus' grand gestures.
Want to see more great videos from Telus? Click here to subscribe to the Telus YouTube Channel!
I'm the first one to admit that I tend to remember myself last. Probably a habit I picked up from my own mother, and also the result of a childhood where I had younger siblings that needed me. I love helping people out, generally doing nice things for others, and taking care of people. It's probably why I didn't have a hard time transitioning into motherhood. I already had a very "mama bear" personality. But when I start going long stretches of time where I completely forget to do things just for
me
, I remind myself that I am my son's example. And personally I'd like him to grow up remembering to be kind to himself as much as to be kind to others. That's when I stop, take a breather, and just relax. Even if it's just for a minute. After all, as a parent, sometimes that's all you get!
Call me simple, but if I had one day to do anything, I would just like to
not worry
. I wish I had just one day where I could not worry about money, in particular. I'm sure I sound crazy when I say this, but for me it's always about the little things. Vacations and spas and the rest just aren't what come to mind for me when I think of a perfect day. But constantly worrying about finances on top of everything else tends to add the most stress for me. The nicest thing I could imagine is just having at least one day where we could just have fun as a family, and enjoy ourselves without worrying about how a potential purchase might impact our budget for the month (or longer)!
If YOU had a day where you could do anything, what would it be? Tell me in the comments below, and don't forget to spread the love by sharing #actsofcaring!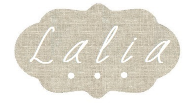 Disclosure: This is a sponsored post. I received perks from Mom Central Canada as a thank you for writing the content above. All opinions expressed are my own, and were in no way influenced by the brand or any other sources. The post and all photos with the watermark are the property of Found Frolicking, and should not be used or distributed in any way without first receiving permission. If you would like to work with Found Frolicking for a review, giveaway, advertising, or promotion of any other nature, please email Lalia at found.frolicking@gmail.com.