Who's
Esther the Wonder Pig
? An Ontario couple adopted a pig that was rejected from the commercial farm she was born on in 2012. She was too small to be worth raising for the farm (lucky for her!), and so the couple was told she was a "mini pig," took her home, and welcomed her to their family. But this is no ordinary mini pig, and so this is no ordinary story. Micro pigs grow up to 65 lbs. and miniature pigs can grow up to 200 lbs. When they first took her home, Esther was a wee piglet at a mere 3 lbs. Well, Esther is
530 lbs.
now! As Esther grew and changed, so did the lives of Derek and Steve.
Esther has become an internet sensation that even has her own Facebook page (with many more fans than my own can boast, I should mention). The loving couple that adopted Esther have been bringing awareness to the level of intelligence pigs possess, and also how emotional they are.
Now they are taking it a step further. Derek and Steve have started an Indiegogo campaign to raise $400,000 (a fraction of what the Reading Rainbow Kickstarter earned in a single day) to start the Esther the Wonder Pig farm sanctuary. First they saved Esther, and now they're on to save many more critters. But they need your help! In 65 hours, the Indiegogo campaign will end. Take a moment, and make a contribution, even if it's only a few dollars. I made a contribution, so please do so if you can, too. Together, we can make a difference.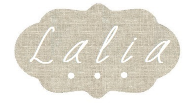 Disclosure: I received no compensation or product of any kind for this posting. All opinions expressed are my own, and were in no way influenced by the brand or any other sources. The content was shared only because I thought it would be of value to my readers. This post and all photos with the watermark are the property of Found Frolicking, and should not be used or distributed in any way without first receiving permission. If you would like to work with Found Frolicking for a review, giveaway, advertising, or promotion of any other nature, please email Lalia at found.frolicking@gmail.com.