Disclosure: I received free product in order to facilitate this review as part of an advertorial. I did not receive any monetary or other type of compensation. A full disclosure can be found at the end of this review.
Sometimes it is the simplest and most traditional methods that are exactly what we need. In the rush to progress, and the obsession with patents, trademarks, and copyrights, some things have been lost. The appreciation for traditional methods of doing things that worked very well were left forgotten as we were all carried away in the wave of innovation. All the while, kind of throwing caution to the wind.
I was the only one in my family to ever have a hard time with modern medicine. Just standard cough syrup, which most would consider to be harmless enough, left my stomach uneasy for hours. When I was 9-years-old, I had a cavity removed and was given two Advil to help with the pain afterwards. It had swallowed them and felt absolutely horrible, and threw up both of the Advil less than 10 minutes later. Even more surprisingly, I have always had to be selective about the types of multivitamins I eat. Any multivitamins not sourced from real foods leave me with my stomach cramping for hours afterwards. I've learned as I've gotten older to use only the most natural products.
Comfrey is a plant that has been used for many decades, appreciated traditionally for its properties believed to stimulate cell growth, repair skin, and repress inflammation. It is the natural enzyme it contains, allantoin, which gives it the wonderful ability to aid healing. Treating sunburn, rashes, bug bites, and ligament injuries are just a few ways in which comfrey can find use in your home.
Genuinely Simple
is an artisan company that uses only the best and most simple ingredients to keep the finished product pure, and of the highest quality. All Genuinely Simple products are vegan, GMO-free, and the herbs within any product are all certified organic. They also have absolutely no preservatives or any other unnecessary ingredients. The line of Genuinely Simple products currently consists of a 1 oz. comfrey Lotion Bar, 2.5 oz. comfrey Lotion Bar, and 1.5 oz. tubes of Comfrey Cream healing salve in three options: the original (nothing but the most simple and necessary ingredients), Peppermint, and Lavender.
My son started to develop this very odd, red rash that I could only describe as "angry." It looked just awful even though he wasn't uncomfortable at all. With nothing to lose after trying to fix it with rash cream for
a week
, I put a modest amount of comfrey cream on the red, irritated skin. I didn't expect much, but when I went to change him several hours later, the rash had gone from an angry red it has been for days, to a soft pink. I was amazed. I applied it 3 times after that, and the change is just phenomenal. I've never used anything that works as fast, nor as well. Two days later, after only applying comfrey a few more times, and his skin was as good as new!
Genuinely Simple's comfrey products are definitely a must in our house now, and I hope they expand the line to have much bigger sizes so I can stock up! At room temperature, the Lotion Bar is soft enough for me to break off just as much as I need. With the warm weather that arrived this year, my skin had a tough time adjusting and has been itchy for months. I coated itchy patches of skin with a small amount of the comfrey Lotion Bar, and it's the only thing I've found to soothe my skin since the itching started. My favorite Comfrey Cream so far is the peppermint, which smells so light and fresh. I hope the comfrey Lotion Bars will eventually be available with herbs to offer lovely scents, too! I will definitely be keeping a tube of Comfrey Cream in our diaper bag at all times, and keep a good stock at home of both the Comfrey Cream and Lotion Bars for the wide array of uses I'm sure we'll need comfrey for in the near future. The Genuinely Simple products have certainly made me a believer in comfrey!
Support Genuinely Simple and get some amazing goodies in the process by contributing through
their Indigogo campaign
! You can also find out more about Genuinely Simple on
their Facebook page
, follow Laura
on Twitter
, and find them
on Instagram
.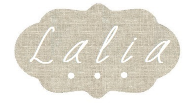 A look at the entire line of Genuinely Simple products: three varieties of Comfrey Cream and 2 sizes of Lotion Bars.
A closer look at the three lovely varieties of Comfrey Cream: Lavender, plain Comfrey, and Peppermint.
The beautiful 2.5 oz. Lotion Bar makes a lovely gift for yourself, or someone else!
The 1 oz. Lotion Bar is 100% handmade, and definitely 100% simple, too!
Another look at the amazing Comfrey Creams! These little packages of healing salve go a long way.
A tube of Comfrey Cream open to show what the salve looks like.
Disclosure: This product was received by myself free of charge, in exchange for an honest review. I did not received monetary compensation of any kind. However, all opinions expressed are my own, and were in no way influenced by the brand or any other sources. The review and all photos with the watermark are the property of Found Frolicking, and should not be used or distributed in any way without first receiving permission. If you would like to work with Found Frolicking for a review, giveaway, advertising, or promotion of any other nature, please email Lalia at found.frolicking@gmail.com.
Fine Print for Giveaway: Giveaway open to individuals 18+ who are residents of the contiguous US, and Canada. Entries are limited to one person per household. Giveaway begins June 16th at 9 pm MST, and ends June 30th at 11:59 pm MST. The winner of the giveaway will be chosen at random through Giveaway Tool's Random.org. Winner will be notified via email, and first name and last name's first initial will be announced on the Found Frolicking blog. Please make sure your email address is correct when entered, so that you can be reached if you win. The winner will have 48 hours to respond to the email sent out to them, and should a response not be received within that time, the prizes are forfeited. Please follow the instructions for each entry, as you have to have done what was instructed for your entry to count. All entries will be verified. Found Frolicking is in no way responsible for prize shipment, but will work with the sponsors in all ways possible to ensure the winner receives their prizes. Void where prohibited. Entering using the Giveaway Tools form means you agree to the above terms. Thank you.