Disclosure: This is a sponsored post. But all content was written by and shared by myself because I believed it may be beneficial to my readers. All opinions are my own, and completely honest. A full disclosure can be found at the bottom of this post.
Have you heard of colored cotton? I'm probably not talking about what you think I am. It's not the "white" cotton that is dyed and processed through any number of means to produce the majority of the clothes on the market. In the womb, babies are well-protected from all of the harsh chemicals everyone is exposed to on a daily basis. It's no wonder that children from newborns to 6-year-olds (or older!) can experience a variety of skin conditions as their bodies react to questionable ingredients in and on everything---even their clothing. Did you know that 25% of the world's insecticides and 10% of of pesticide usage go into the production and harvesting of standard white cotton?
Colored cotton is the uncommon and ancient practice of breeding cotton that has pigment of its own. Natural shades of colored cotton currently grown include green, brown, and tan. This special type of cotton has many advantages. With no need for dyes, pesticides, bleaches, or harsh chemicals, it is very eco-friendly. They are, without a doubt, also a safer and irritant-free alternative to the majority of clothing options on the market. After all, what comes in contact with your little one's precious skin more than their baby clothing? Colored cotton naturally provides an excellent option for baby apparel that is toxin free.
Debest
is introducing colored cotton baby clothing to North America. The delicate nature of colored cotton, due to its short fiber, make it hard to use modern mechanical looms for production. This is what has prevented colored cotton from being used in the mainstream clothing industry. But this same shorter fiber is what makes colored cotton so much softer. Started by a couple who have a daughter themselves, it was their desire to use the safest baby clothing for their daughter, and more gentle on the environment that inspired Debest. Their use of colored cotton creates garments as delicate, pure, and organic as your baby's skin!
These wardrobe staples for any newborn or infant come in the soft hues that colored cotton provides naturally. Products like their "
Ruffles in Bloom" Footed Sleeper
,
"Handsome Gent" Two-Piece Set
,
"Animal Adventures" Blanket
, and
"Sweet Dreams In Stripes" Sleeper
are absolutely adorable! Any Debest baby garments would make the perfect gift for a baby shower, or the ideal attire to stock up your own little one's nursery with. It's
beyond
organic.
You can order from Debest today by going
to their website
.
Psst, if you sign up for their newsletter there might just be a discount code to receive 25% off your next order!
Shipping is available at a mere $3.95 flat rate, and all orders of $50 or more receive free shipping. Keep tabs on Debest to hear about new products and promotions! You can connect with Debest on
their Facebook page
, follow them
on Twitter
, as well as
on Instagram
, and through
their Pinterest boards
.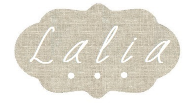 Disclosure: This is a sponsored post. I received compensation in exchange for writing content about the brand above. All opinions expressed are my own, and were in no way influenced by the brand or any other sources. The post and all photos with the watermark are the property of Found Frolicking, and should not be used or distributed in any way without first receiving permission. If you would like to work with Found Frolicking for a review, giveaway, advertising, or promotion of any other nature, please email Lalia at found.frolicking@gmail.com.