Disclosure: This is a sponsored post. But all content was written by and shared by myself because I believed it may be beneficial to my readers. A full disclosure can be found at the bottom of this post.
Summer is a busy time for everyone. Whether it's a student preparing for starting school in the fall, a family anxiously awaiting their annual vacation, or attending local festivities with family and friends: summer is a ton of fun, but also expensive, and every little bit counts. For a limited time, with a purchase of $300 in Visa® gift cards at OfficeMax, you will instantly receive a $15 in-store credit. No catches or frustrating rebate coupon to mail in. That's extra money in your pocket, easily and instantly! Who couldn't use that?
Visa® gift cards provide freedom, as they are accepted anywhere that has the Visa® symbol. I have used Visa® gift cards in the past, and find that they have many uses. They are great for distributing different budget responsibilities on, as you know what is on each one and what they're for, without any room to overspend. For example, loading Visa gift cards with the "fun money" for yourself and your spouse so you're each responsible for your own personal expenses, and how you choose to use the funds. Another fantastic use is loading them with your child's (or children's) allowance, it provides them with the responsibility of choosing what they would like to spend it on, but also to keep in mind how much they've spent. Visa® gift cards also make a great gift for just about anyone! If you're in a tough spot and don't know what to buy someone, gift cards to individual stores are very limiting to the recipient, but the Visa® gift card can be used just about anywhere.
But hurry, to take advantage of this promotion, you must head to an OfficeMax near you by 6/29. What would YOU spend the $300 on? Tell us in the comments below!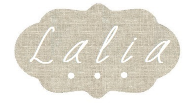 Disclosure: This is a sponsored post. I received compensation in exchange for writing content about the brand above. All opinions expressed are my own, and were in no way influenced by the brand or any other sources. The post and all photos with the watermark are the property of Found Frolicking, and should not be used or distributed in any way without first receiving permission. If you would like to work with Found Frolicking for a review, giveaway, advertising, or promotion of any other nature, please email Lalia at found.frolicking@gmail.com.